809 CR 358
El Campo, TX 77437
gallery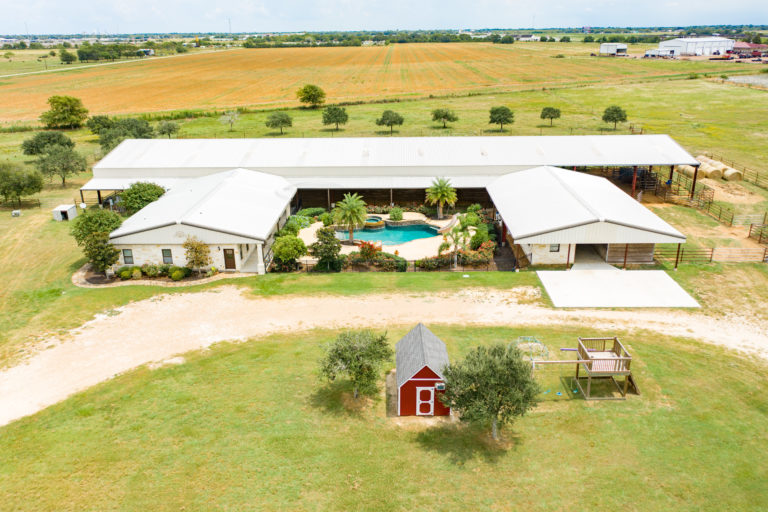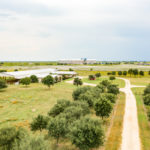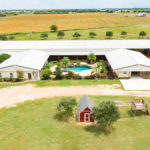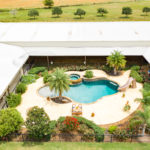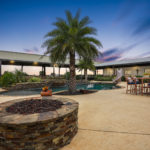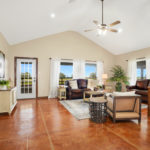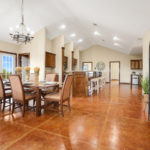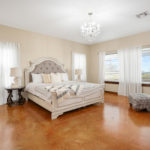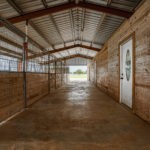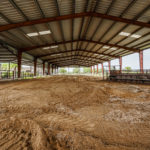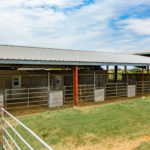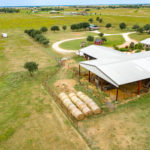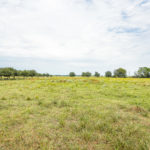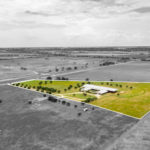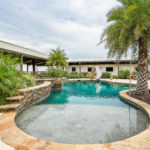 SQFT:

2610

BR:

3

BA:

2.5

Acres:

15
Description
---
This property offers so many unique features, it makes for one ideal country living setting. The multi-functional use of this property and outdoor features make it one of a kind in this area. Tedious planning went into every aspect of the property, which is evident from the moment you pull through the gated tree-lined entry.

LOCATION
Only 1 hour and 15 minutes from downtown Houston, just outside of the City Limits of El Campo, and right off future I69 make for quick and easy access. This property is well known for the abundance of white-winged dove hunting it offers in September, and the El Campo area is notorious for its bird hunting in the winter. This coupled with being 45 minutes from the Texas Coast makes it a great central location to enjoy year round.

Be sure to check out the interactive map and click on the photo icons to view pictures of the various locations around the property.

Features
---
HOME
The open concept 2610 sq foot modern ranch home has 3 bedrooms and 2.5 bathrooms, and features Austin stone brick exterior, stained concrete floors, cathedral ceilings, granite counter tops, wood stained accents, and large windows to give you a perfect view to the outdoor amenities. The kitchen is set up to entertain and features a 17 foot island that acts as a focal point and certerpiece of the living space.

PROPERTY
Most of the property has net wire perimeter fencing and cross fencing, pipe fencing, improved pastures, buried water lines for water troughs, and over 50 oak trees to provide shade for horses or livestock. You can expect to find a flat terrain, and Midfield loam and Edna-Cieno soils.

Amenities
---
ARENA
The property also features a covered and lighted arena constructed pipe railing with a sand surface perfect for training show animals, working horses and cattle, roping and barrel racing.

HORSE BARN
A 3800 square foot covered area was designed to house horses and show animals. You will find 4 covered stalls, a concrete floor wash bay area, two storage or tack rooms, and one climatized room measuring approximately 12x32 that would make a great storage area for hunting gear or could be converted into extra living quarters.

OUTDOOR ENTERTAINING
With all the outdoor amenities you may need a place to relax, and the fully gated pool area allows you the opportunity to enjoy the space throughout all seasons. Features include a hot tub, sunning deck with bubblers, lighting, water features, and a water slide. Grab some loungers, kick up your feet, and sit around the gas fire pit to make it a relaxing conversational spot while surrounded by colorful lighted landscaping.

INTERNET CONNECTIVITY
This property is unique because it is serviced by YK Communications high speed fiber internet service which will not restrict your virtual work or digital streaming. Typically, country properties rely on satellite internet, so if you stream high definition media, like to play digital gaming, or work from home and need access to video conferencing, this property will not hold you back.

MINERALS
Surface only.

PROPERTY TAXES
Current agricultural exemption. 2019 approximate taxes paid were $7200


Agent
---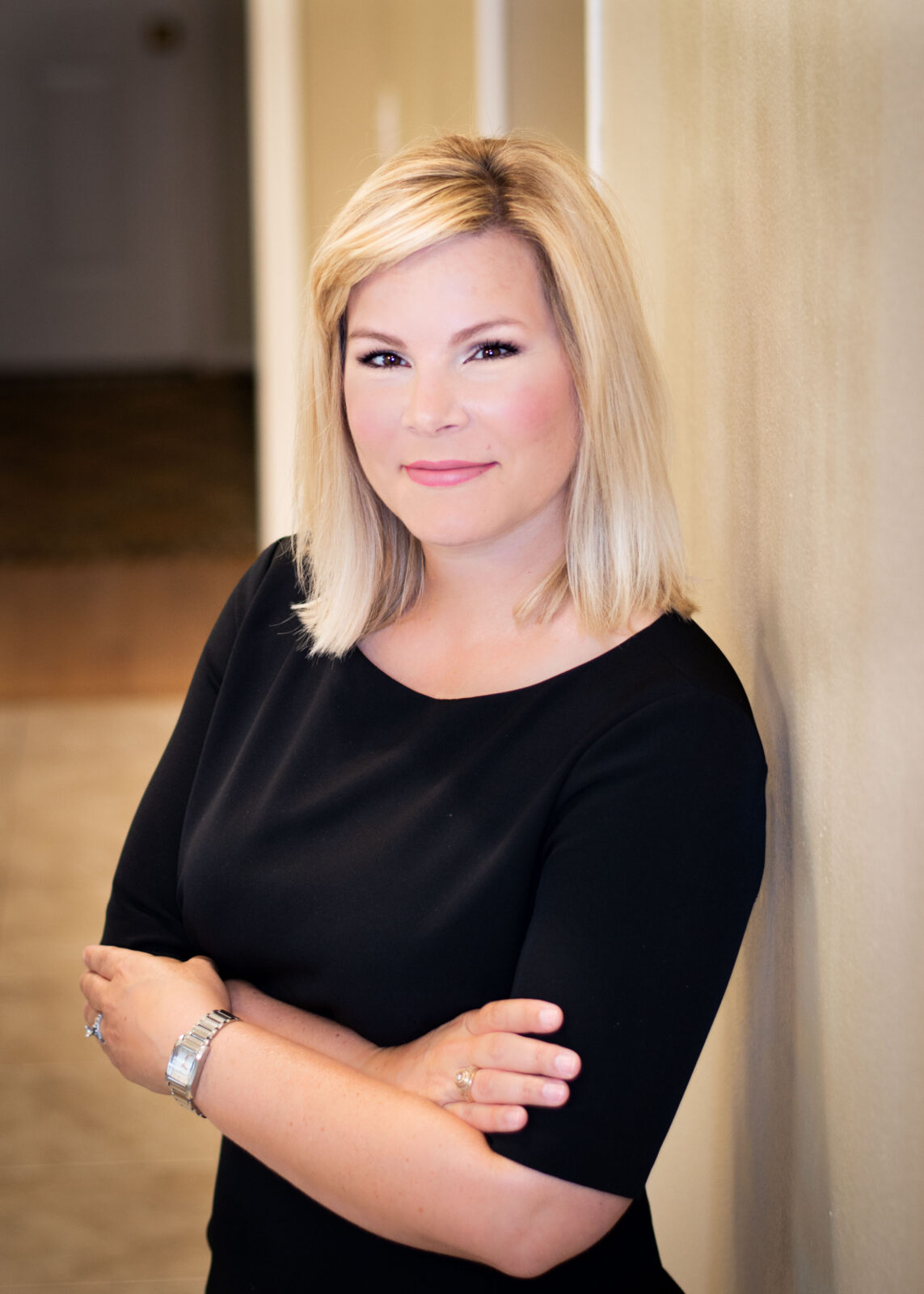 Cori Radley
T: (979) 578-1115
E: cori@radleyco.com
---
Interested in this property?
agent info
email agent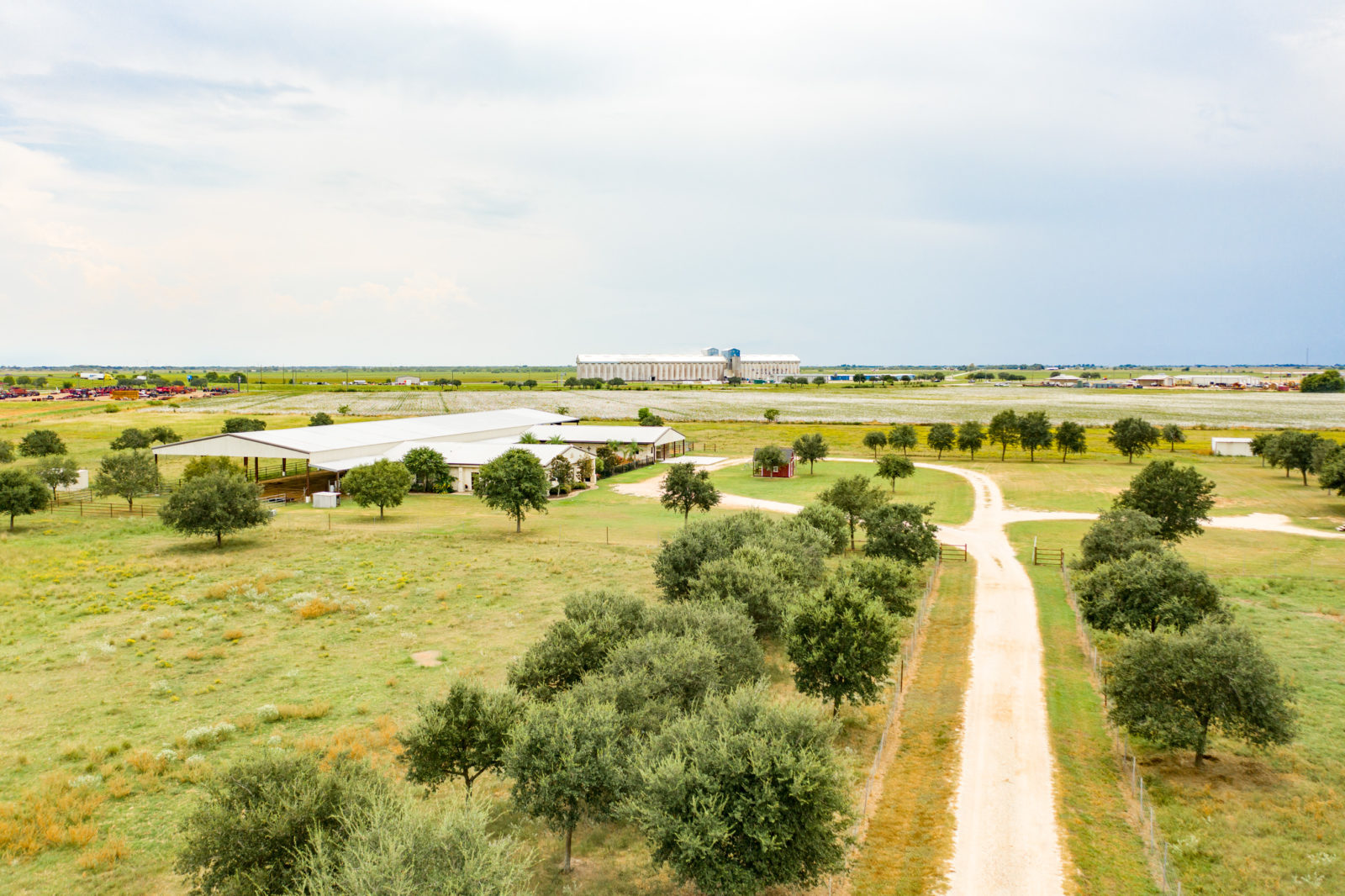 The property consists of a flat terrain and many oak trees.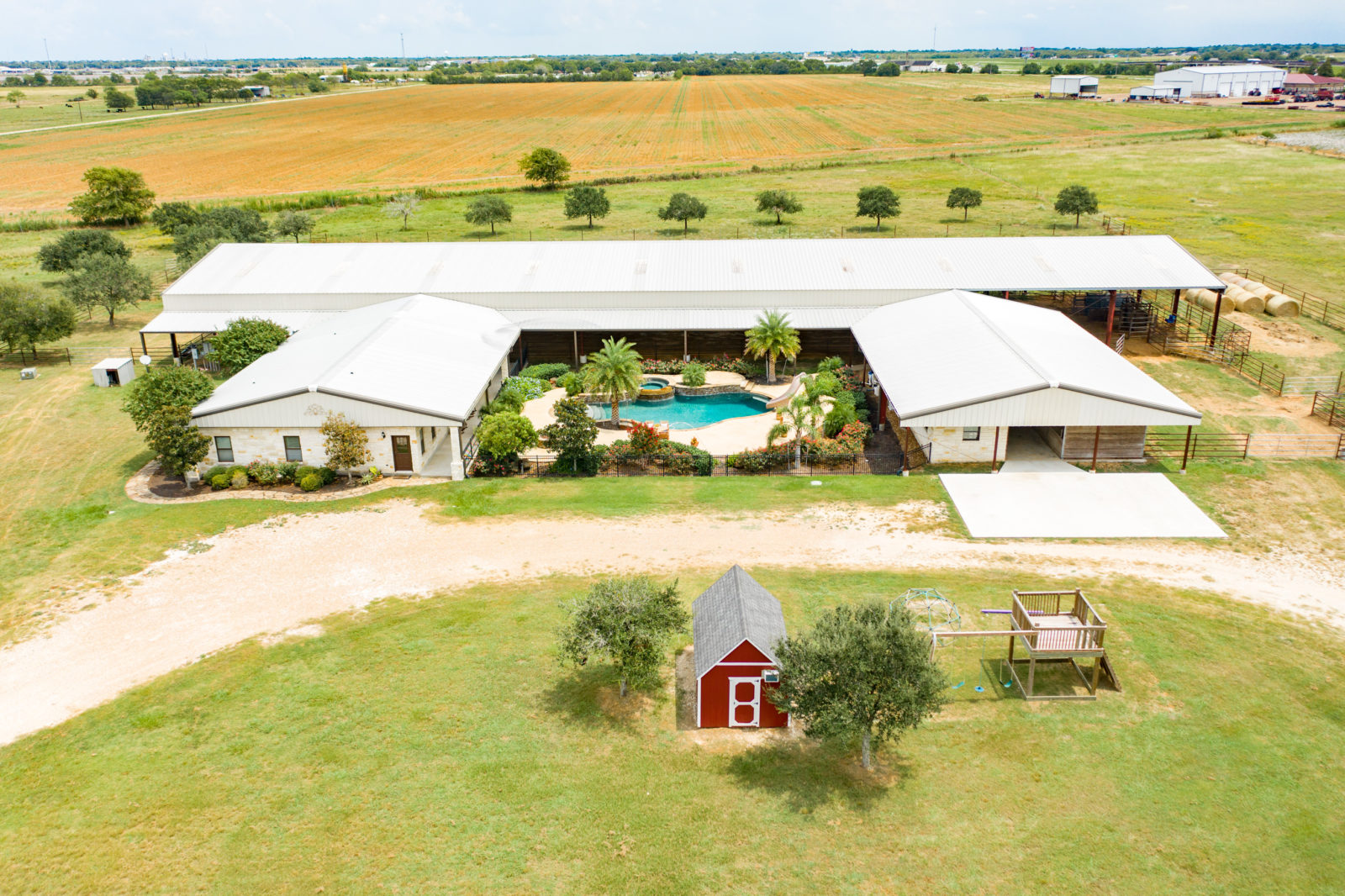 Aerial view of the front of the home.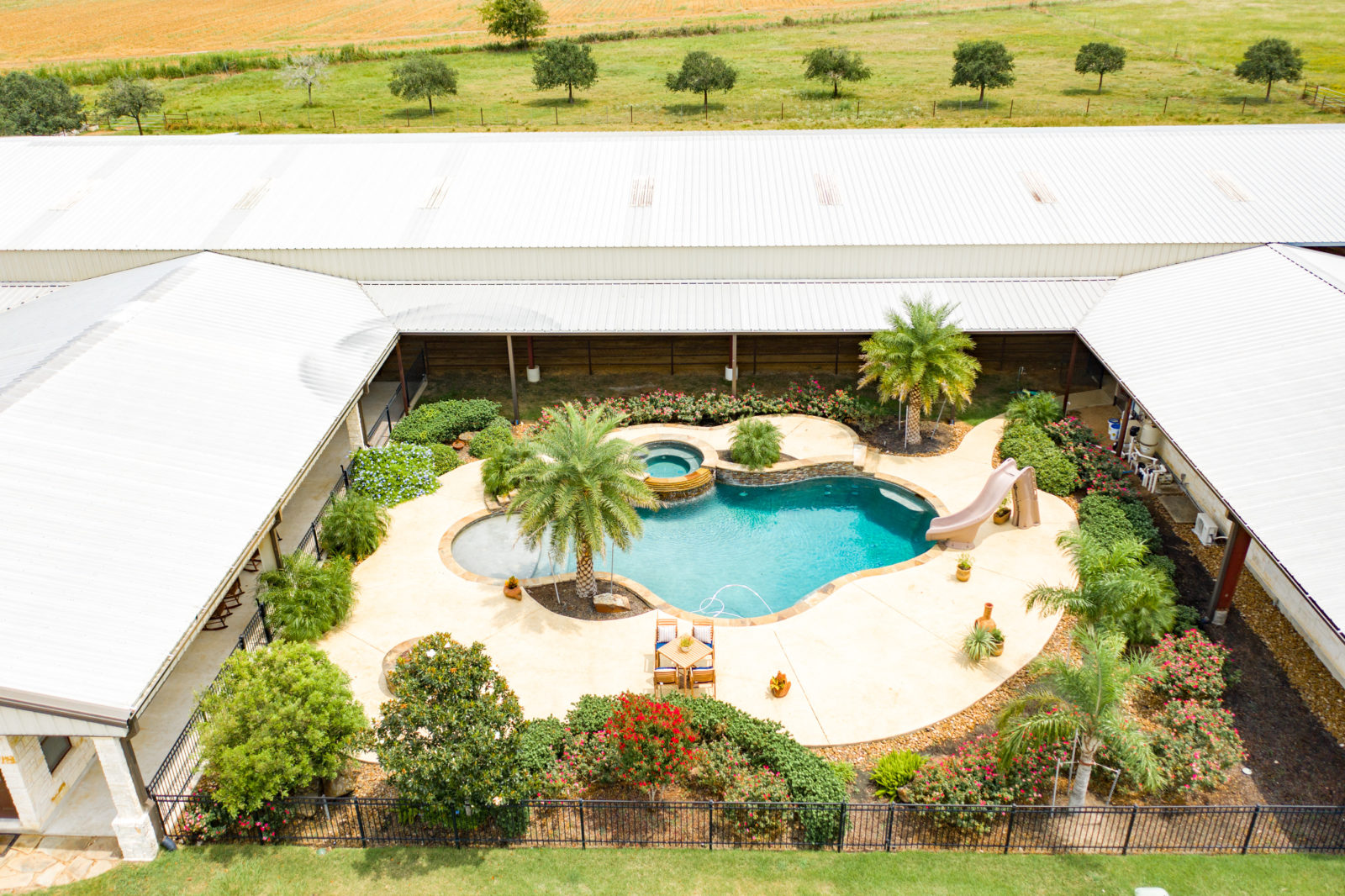 Aerial view of the pool.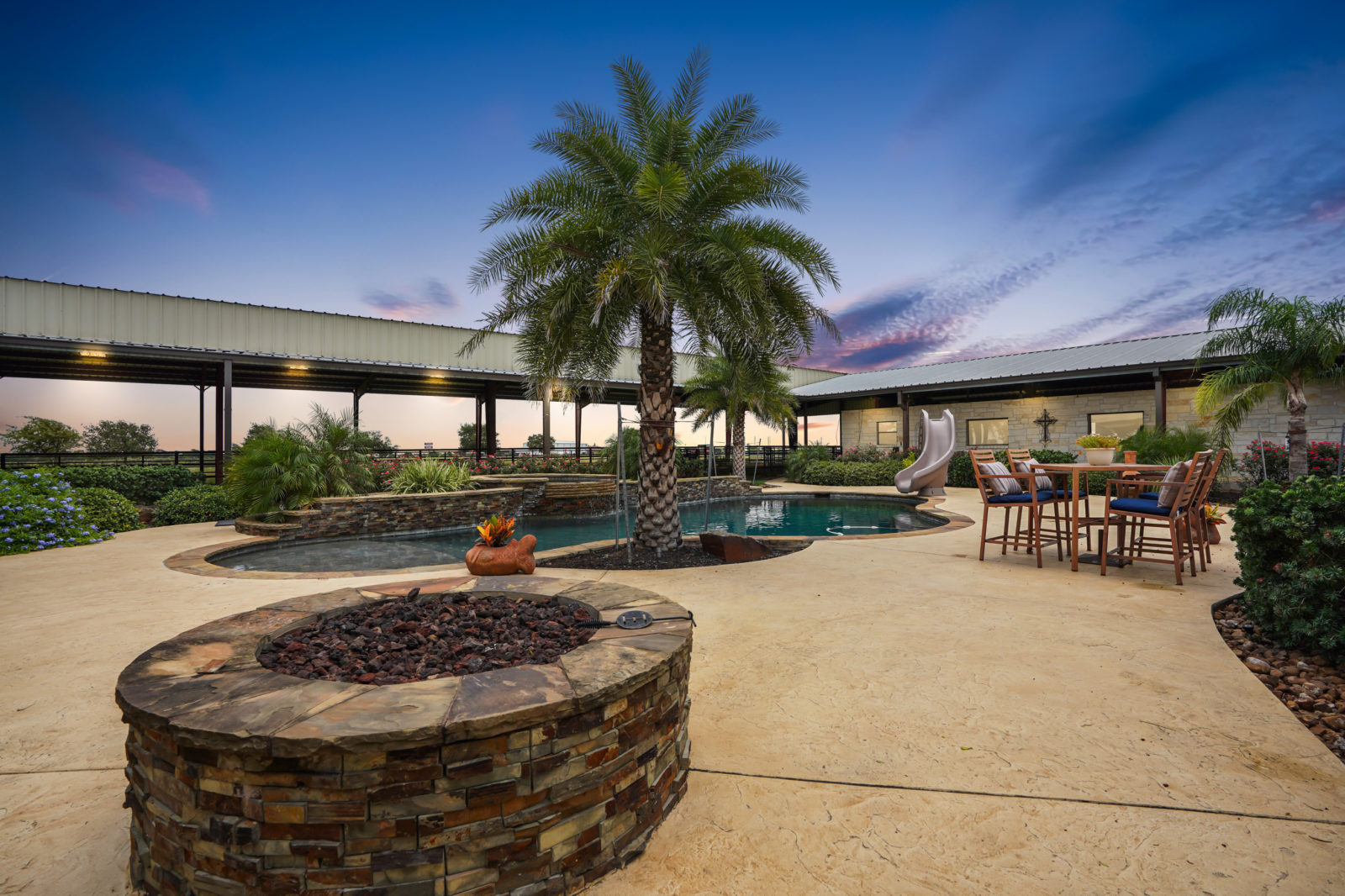 This outdoor space is fully gated and features a gas fire pit with room for outdoor furniture.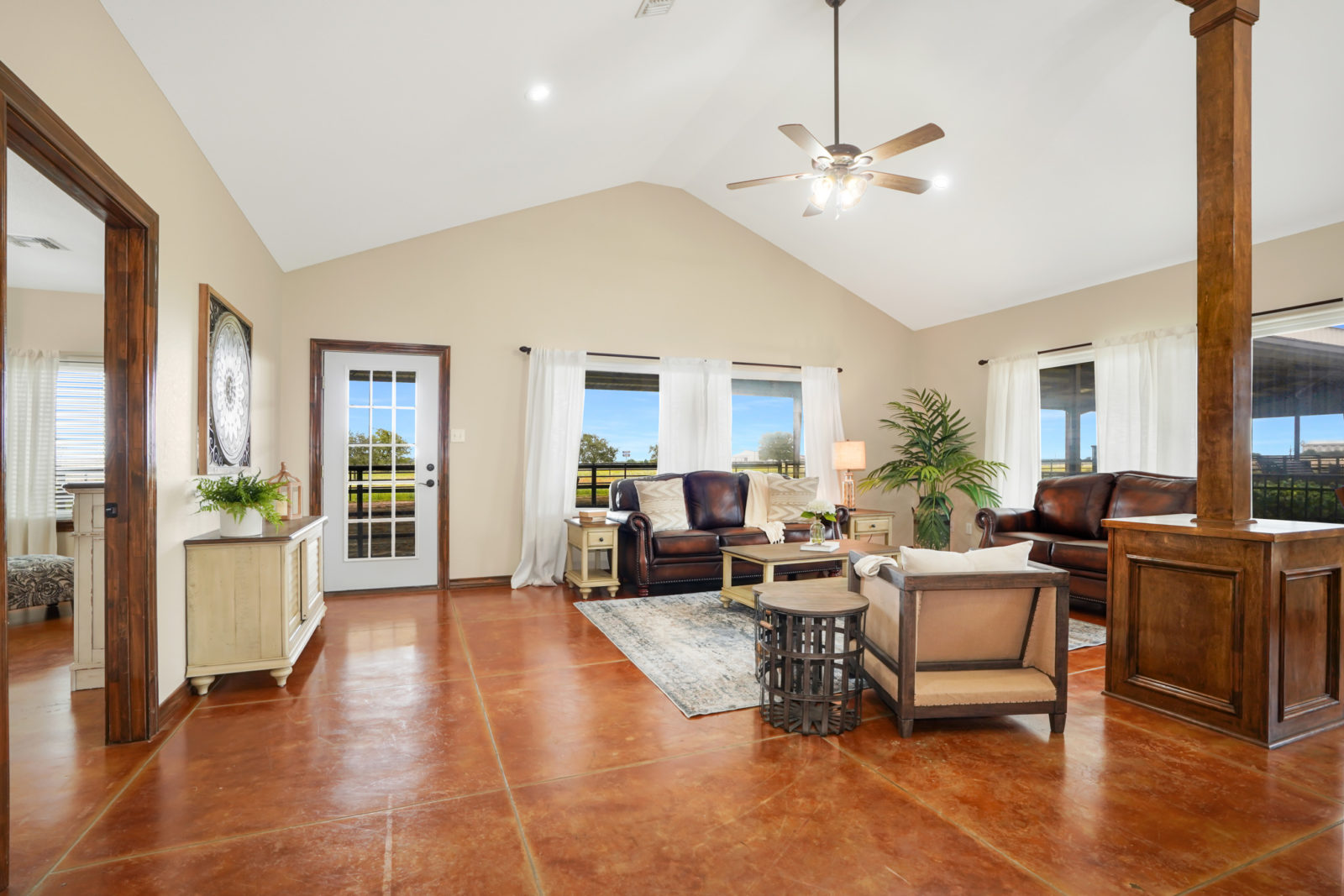 View from the kitchen space.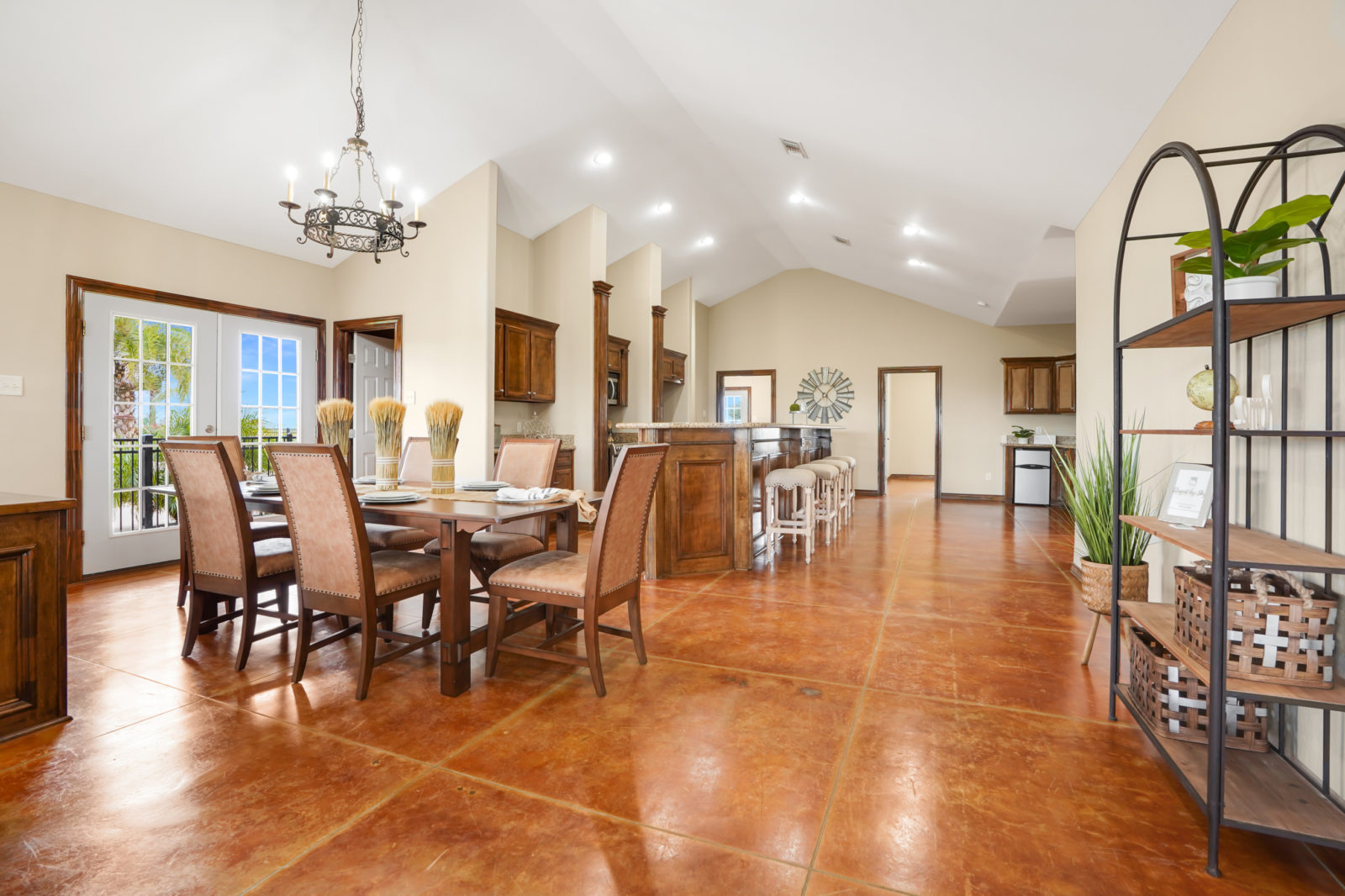 Open concept layout including the living space, dining area, kitchen, and small bar area.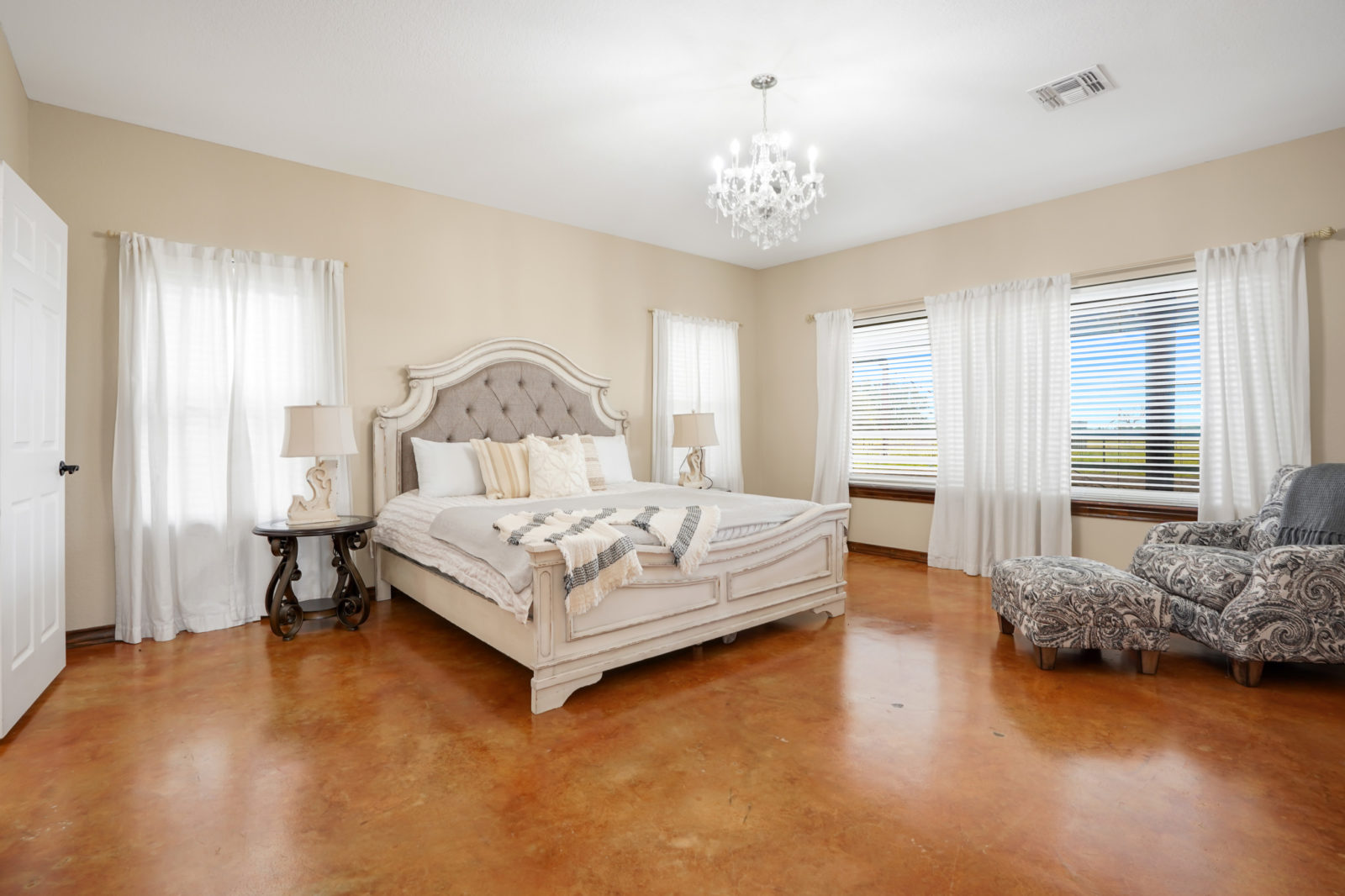 Master bedroom with en-suite bathroom.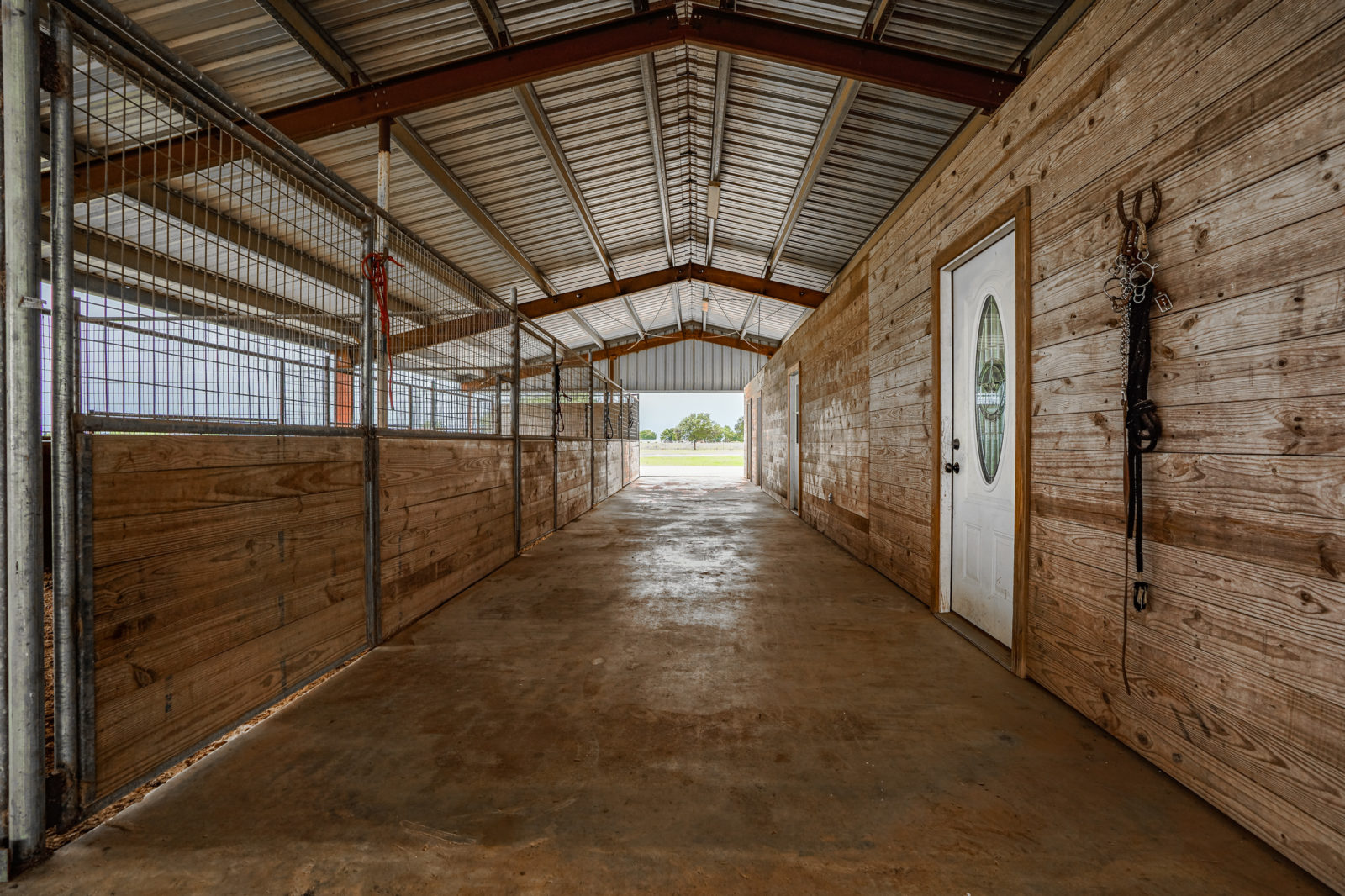 Near the arena you will find 4 covered stalls, 2 tack rooms, and a climate-controlled area great for storage or an extra living space.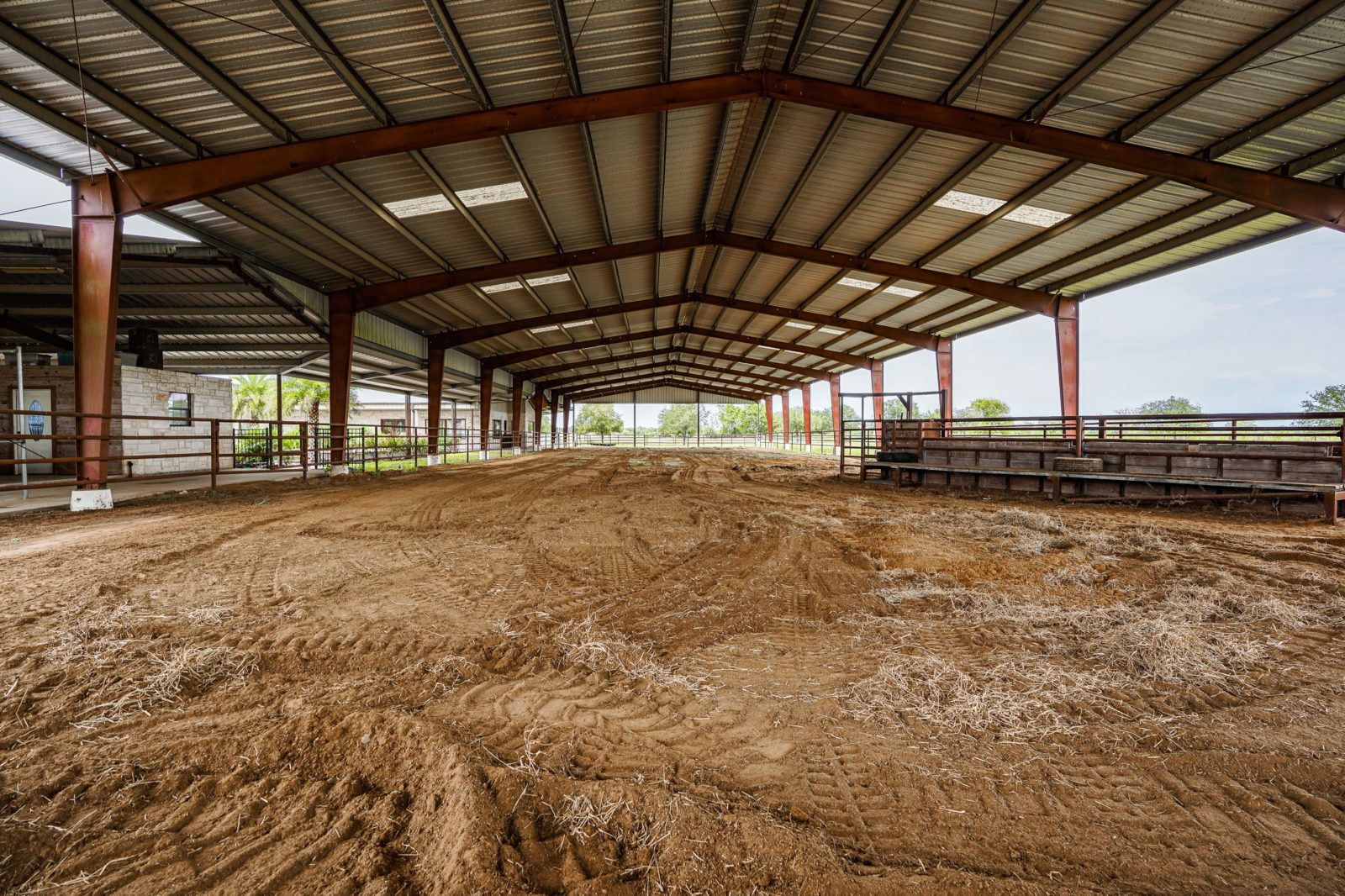 View of the covered and lighted arena with a sand surface. This space is perfect for training show animals, working horses and cattle, roping and barrel racing.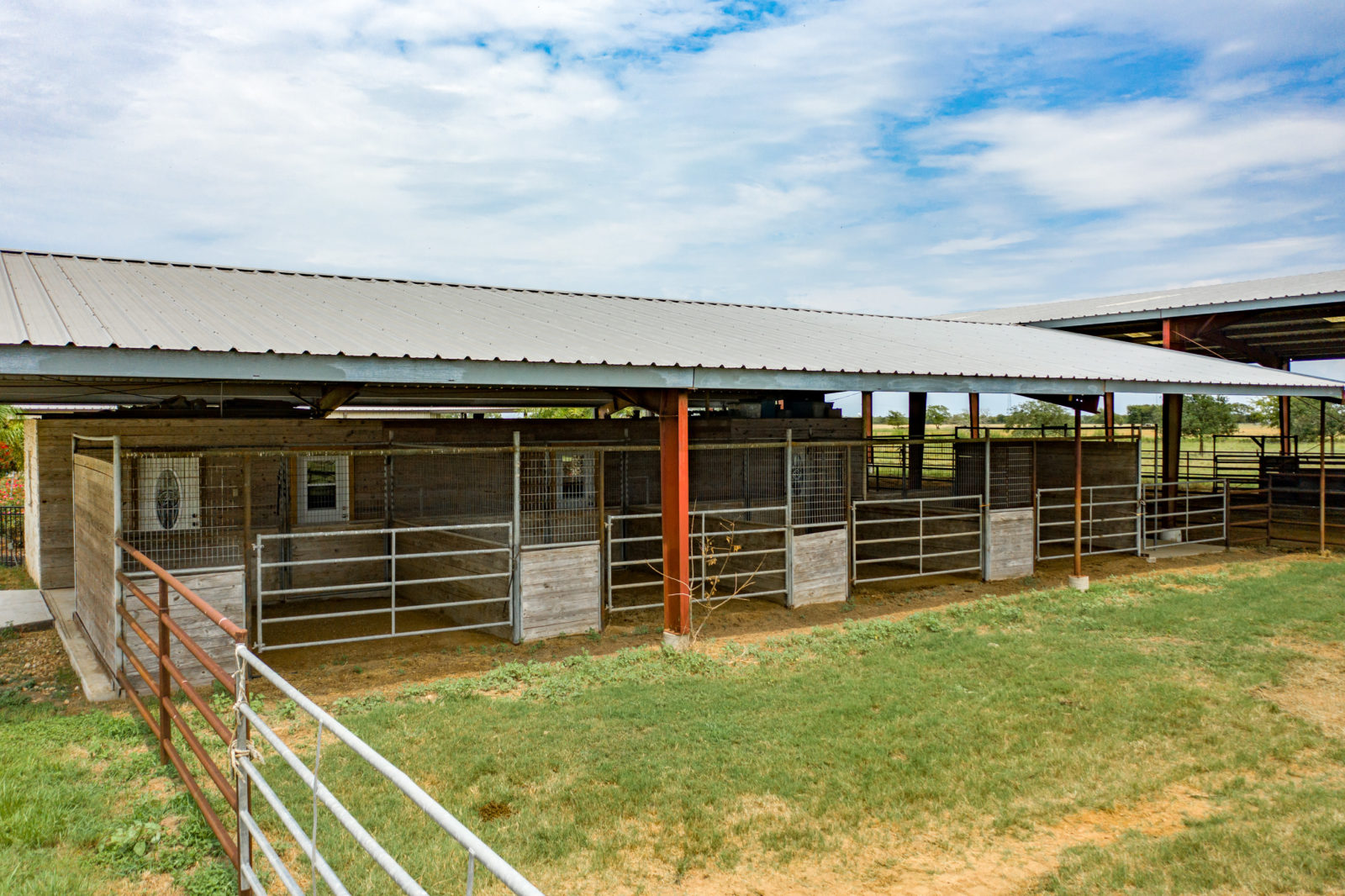 Four covered horse stalls with sand bottoms.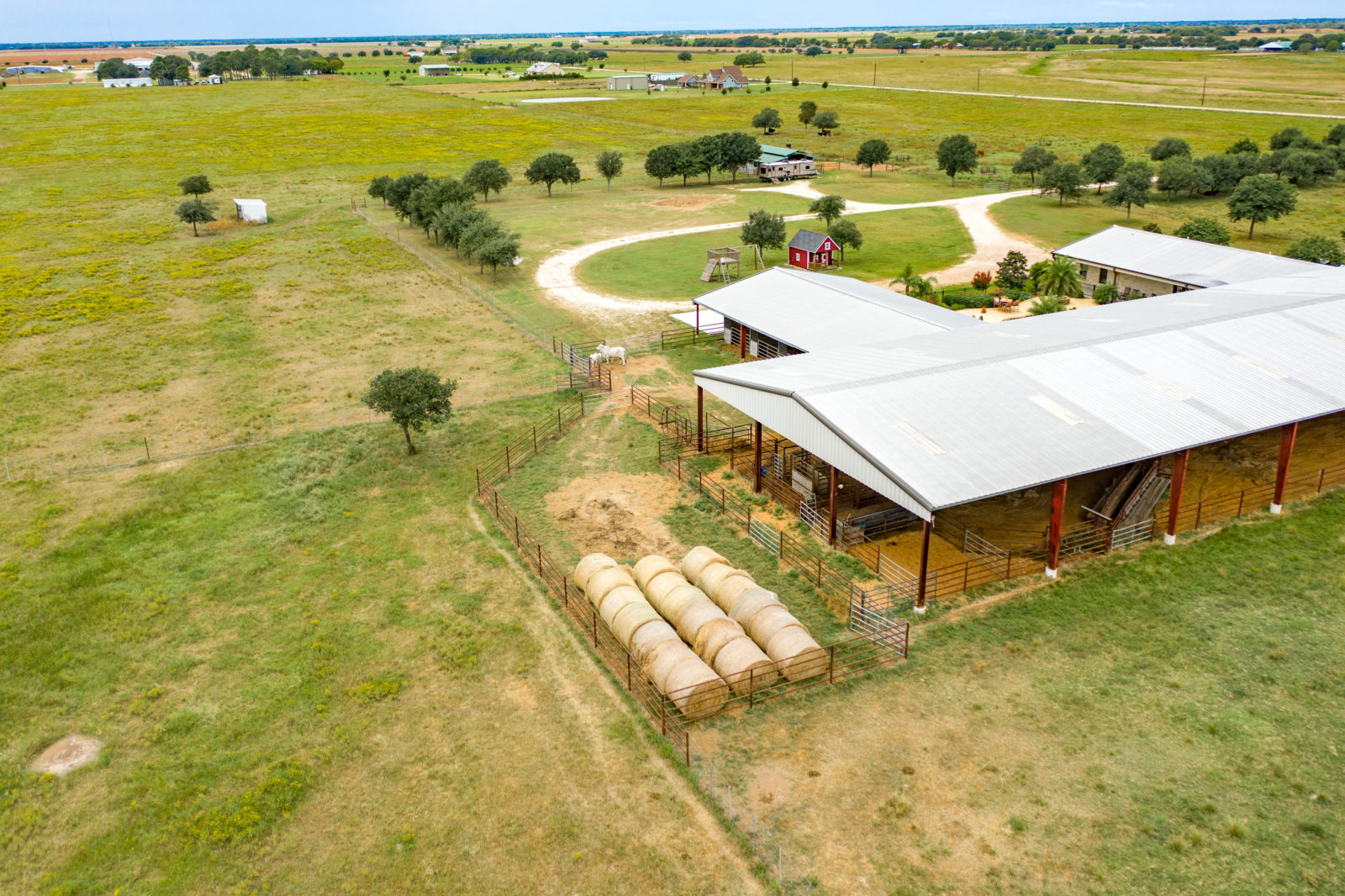 Aerial view from the back corner of the property.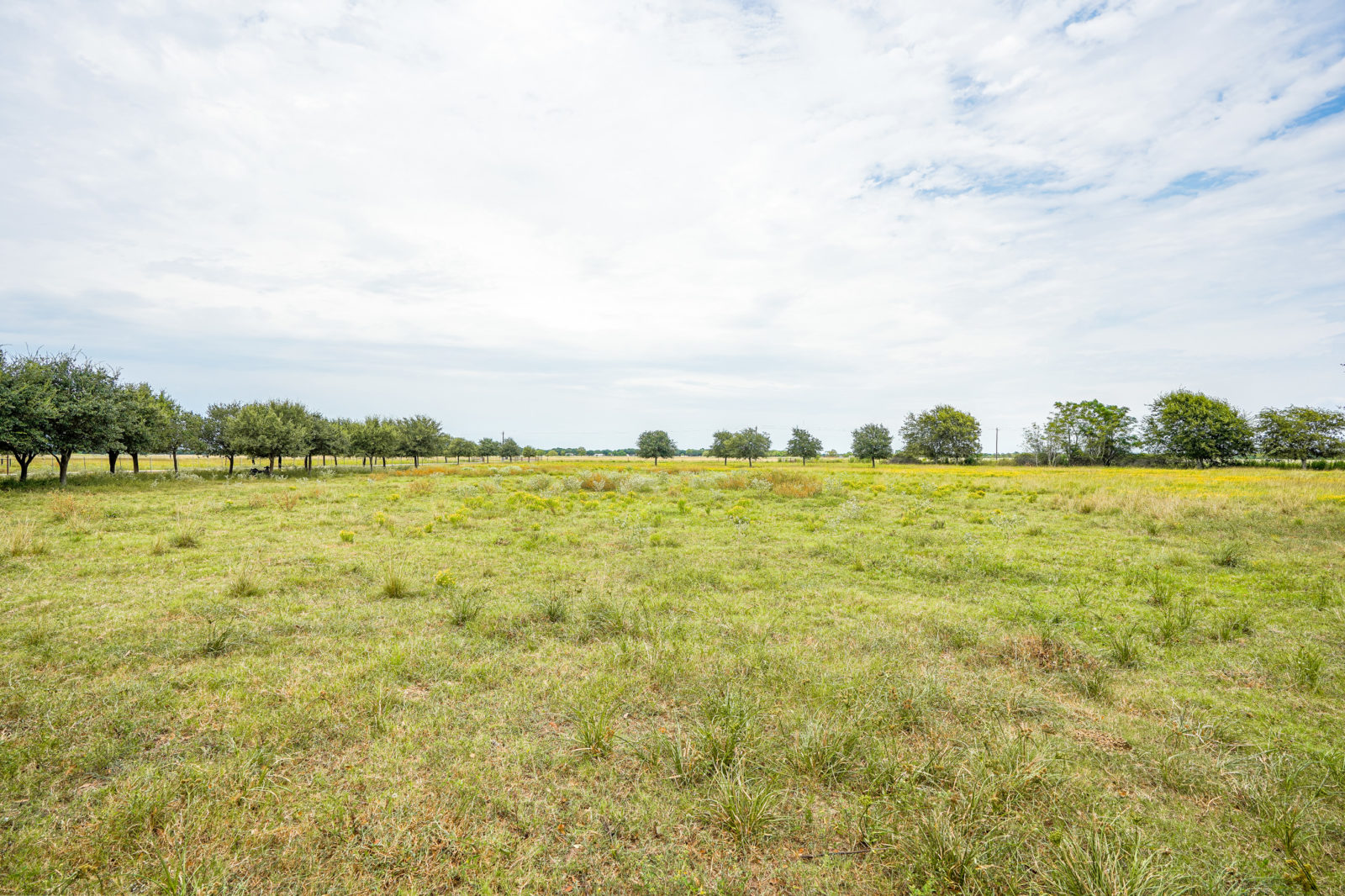 Across the 15 acres you will find improved pastures, buried water lines for water troughs, and over 50 oak trees to provide shade for horses or livestock.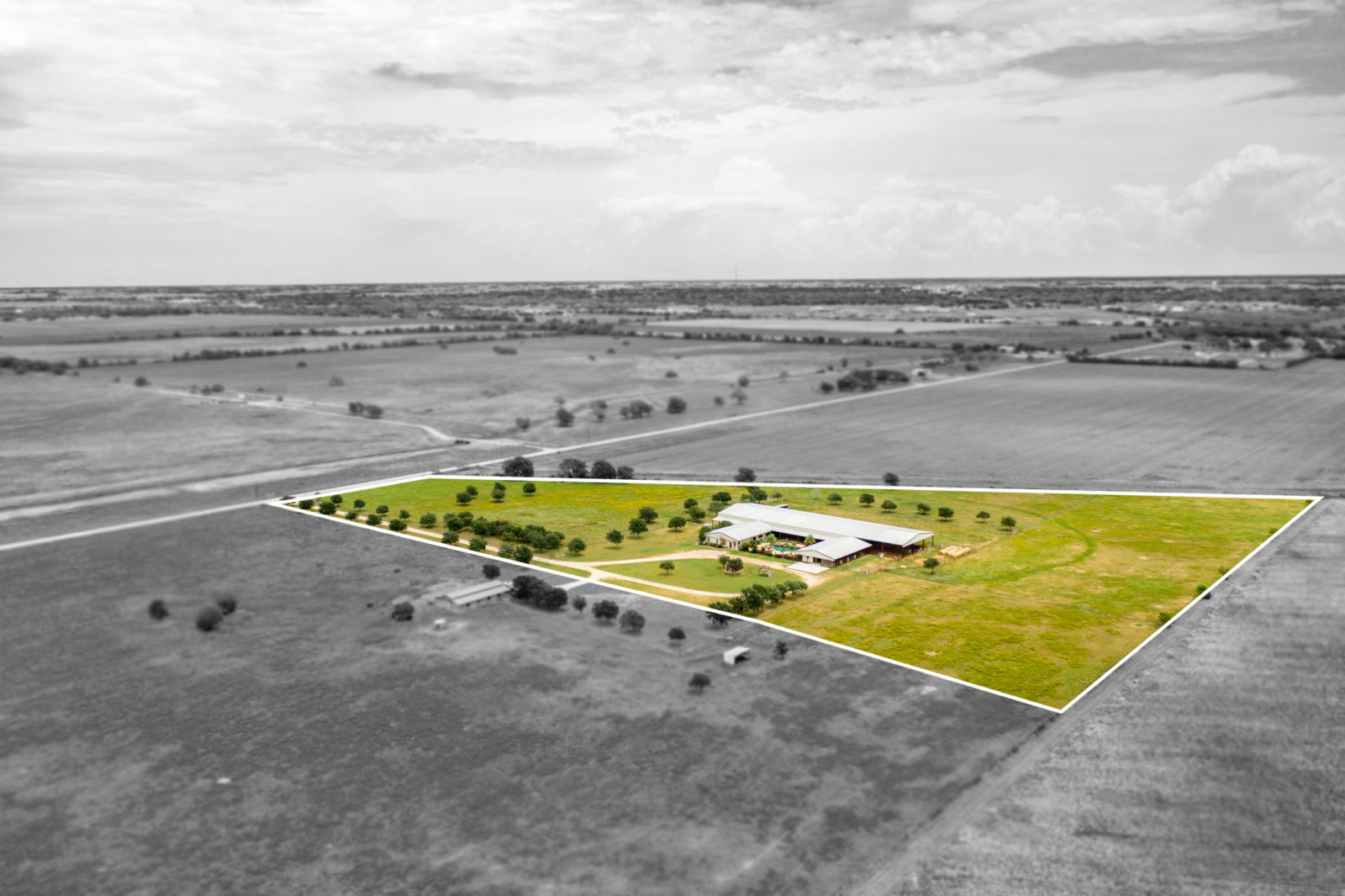 Aerial view of the property dimensions.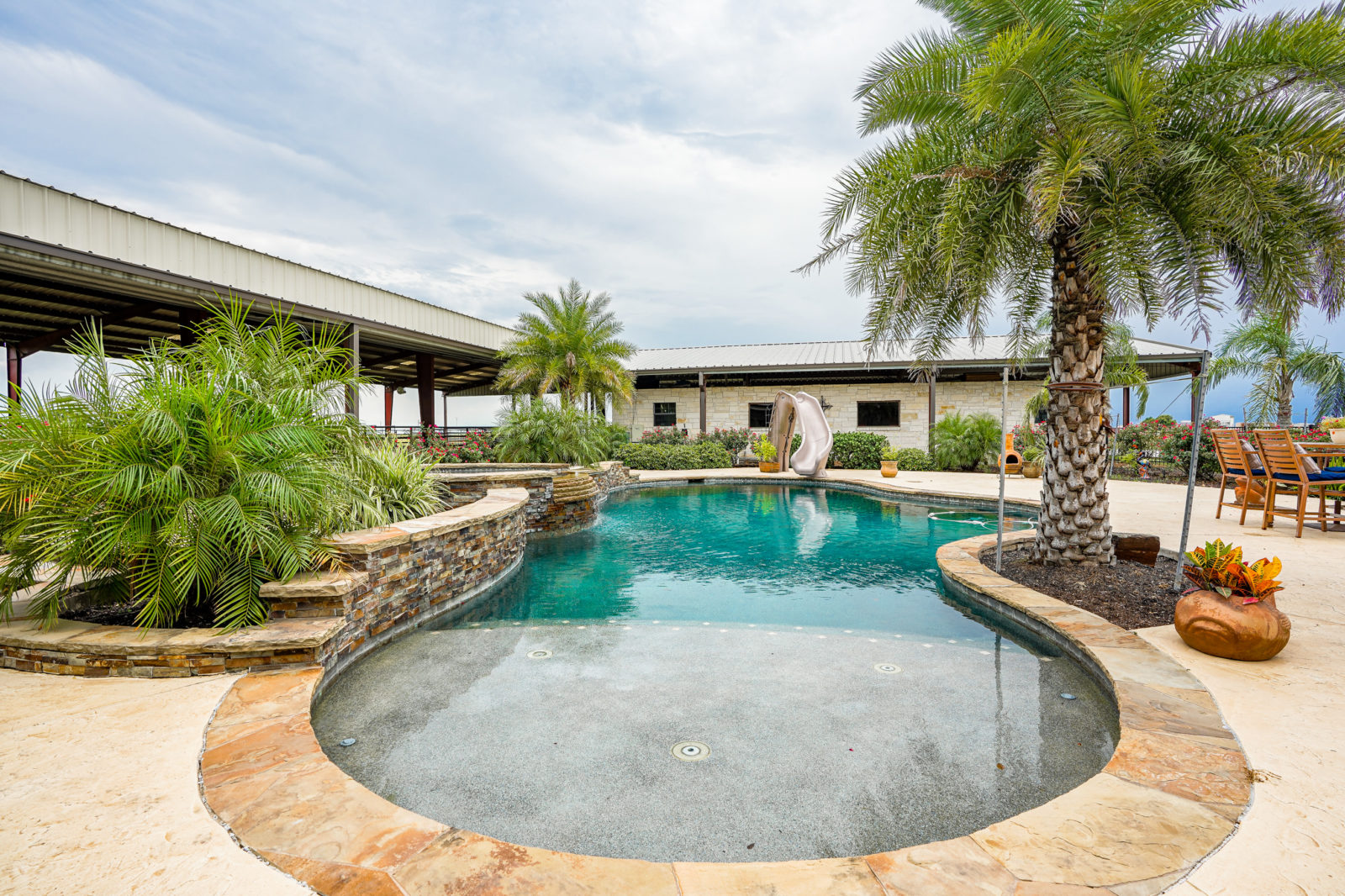 This beach-entry swimming pool features a hot tub, sunning deck, water slide, and lighting for night time relaxation or entertaining.