The Morales Ranch
,
gallery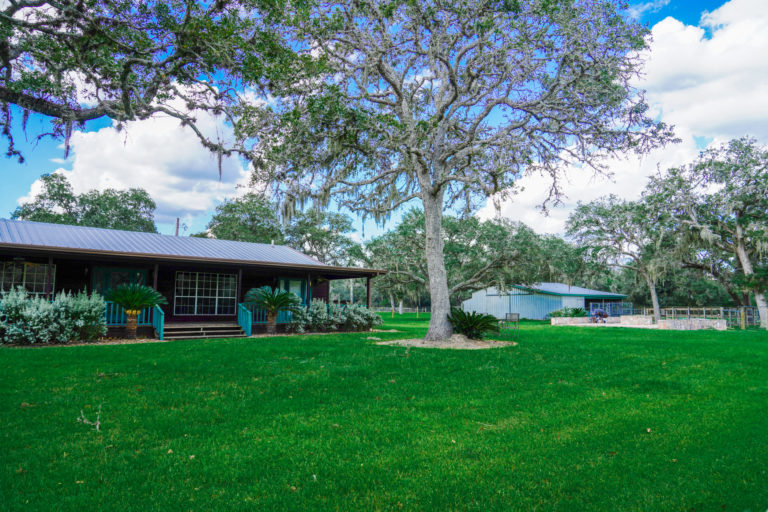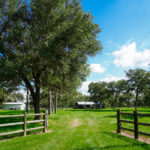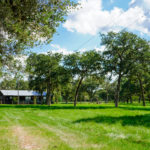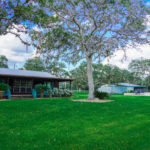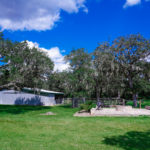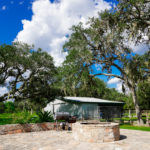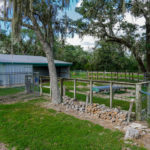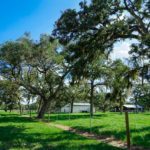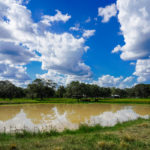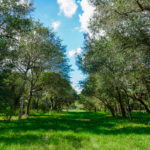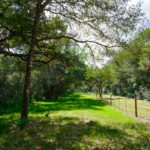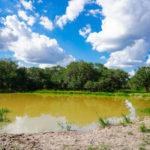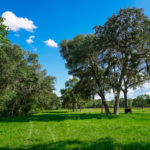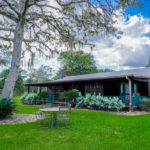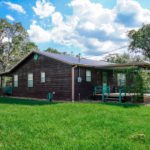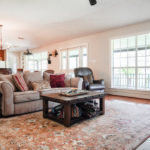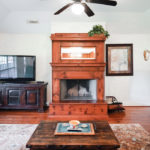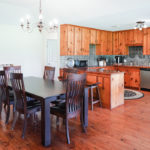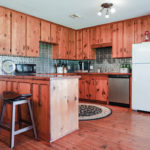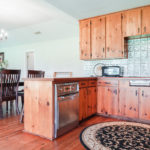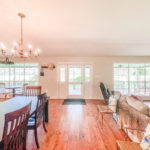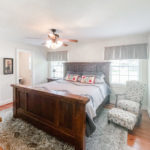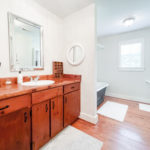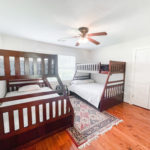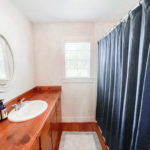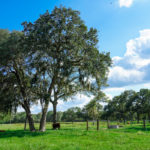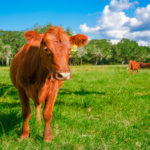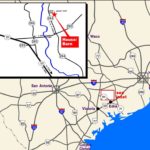 SQFT:

1664

BR:

3

BA:

2

Acres:

59.75

Year Built:

1995

Price:

$650,000
Description
---
Have you been searching for a quiet and secluded space? One that affords you the opportunity to hunt, graze livestock, or fish….AND that you can share with entire family? If so, then The Morales Ranch would make the perfect fit. The fences, trails, ponds, home, and barn have been meticulously maintained which means you can come here and immediately rest easy.

Be sure to watch the video tour with the SOUND ON for a guided walk through, and to move around the interactive map to explore all the property has to offer!
Features
---
Acreage:
59.75 Acres in Jackson County

Homesite:
• Built in 1995
• Cedar plank siding surrounding the entire perimeter
• Metal roof replaced 2016
• 1664 square feet of living space
• 3 Bedrooms, 2 Full Bathrooms
• Master en-suite bathroom features an antique claw foot cast-iron tub/shower.
• Pine hardwood floors, cabinets, countertops, and fireplace surround.
• Unique vintage General Electric cooktop and oven.
• Sprinkler system around homesite
• Stone patio area with firepit has electricity, lighting, and would make a great spot for grilling.
• Homesite is fully fenced off from surrounding grazing/pasture areas.

Ranch Improvements:
• Perimeter and interior fencing in good condition
• Several fenced traps, and several gate access points throughout the property
• 900 square foot barn, constructed in 1993, has caliche floors, water and power, a lean-to, a storage room, and a tack room



Amenities
---
Wildlife, Hunting and Fishing:
You can expect to see whitetail deer, hogs, and turkey have been spotted as well. The ponds will attract dove, teal, wood ducks, cranes, and many other bird species. Other wildlife native to the area are coyotes, raccoons, armadillos, bobcats, and opossums. Bass are known to have been caught at both ponds. There are several cleared right of ways that make for a great location to place feeders and deer stands.

Habitat, Topography, Soils:
80% of the property is wooded with predominantly live oaks and post oaks. Portions cleared of underbrush and native grasses are ideal for grazing, and the rest is thick with native brushy yaupon and oak scrub. Trails for vehicles and ATV's can be found around most of the perimeter, and also cutting through the property
Milby Sand, fairly flat topography 0-2% slope at 120 feet above sea level. Not currently located in the 100-year flood plain.

Water/Irrigation:
2 ponds are fed by rain and capturing runoff. According to Seller, they have held water year-round.
One domestic well services house, barn, pens, and sprinkler system.

Electricity:
Overhead Electricity to the house, and buried to the barn, and Stone Firepit.

Minerals:
Surface Only, the Seller has no mineral ownership

Agricultural Special Appraisal Use:
Currently has an agricultural appraisal for grazing livestock.

Driving Instructions - Google Maps is not helpful using address:
From Edna:
On US HWY 59, Take Hwy 111 North, after 12 miles take Right on CR 283(there is a Morales Baptist Church sign), after 0.4 miles go left at yield sign, after 0.5 miles take Right (this is still CR 283), travel 1.5 miles and at stop sign take left onto CR 284, after 2 miles take Right onto CR 2842 (asphalt road covered in grass), Property entrance will be down 0.2 miles on Right. Look for sign.

8147 CR 284
Edna, TX 77957

Agent
---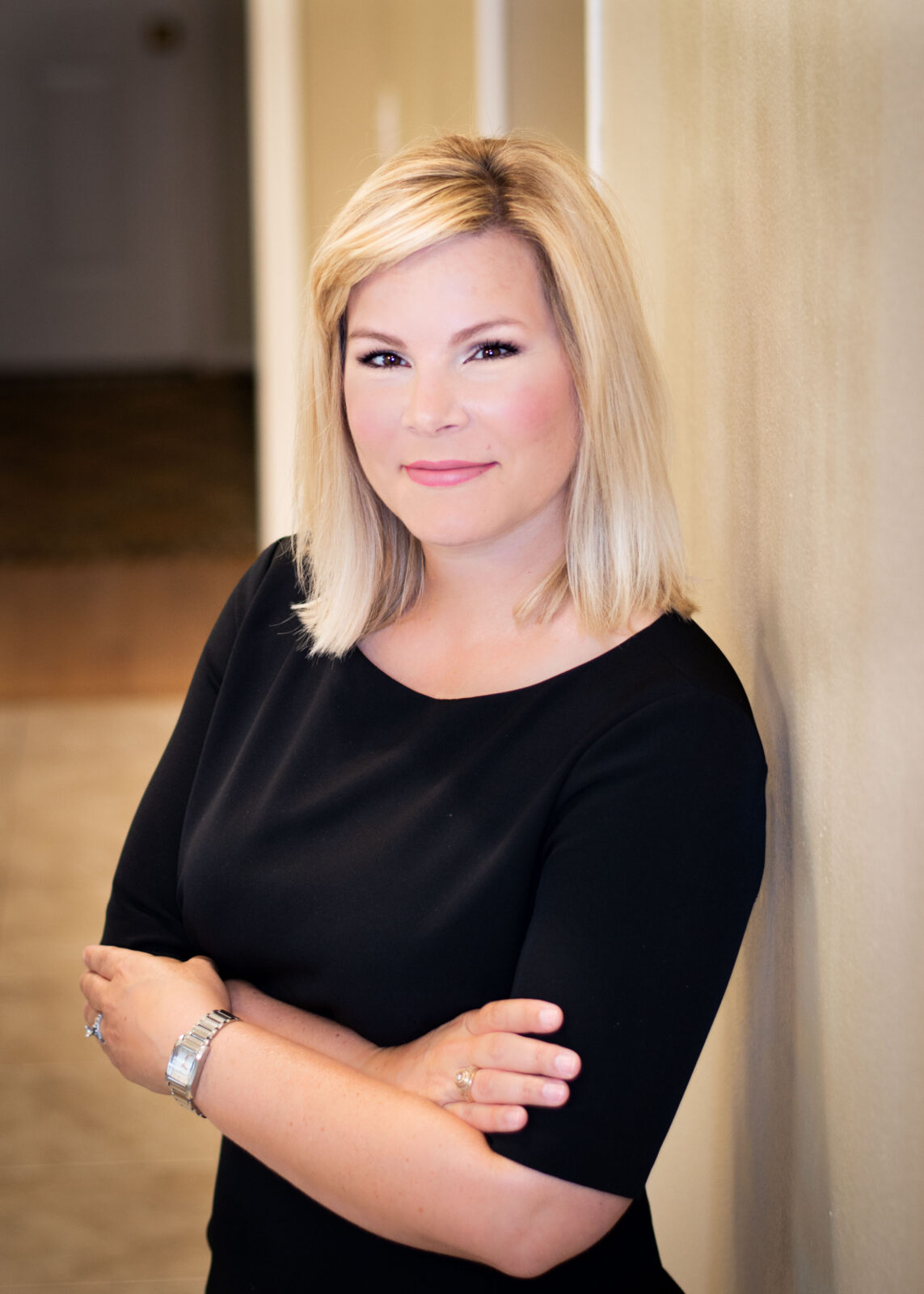 Cori Radley
T: (979) 578-1115
E: cori@radleyco.com
Texas Real Estate Commission Information About Brokerage Services
---
Interested in this property?
agent info
email agent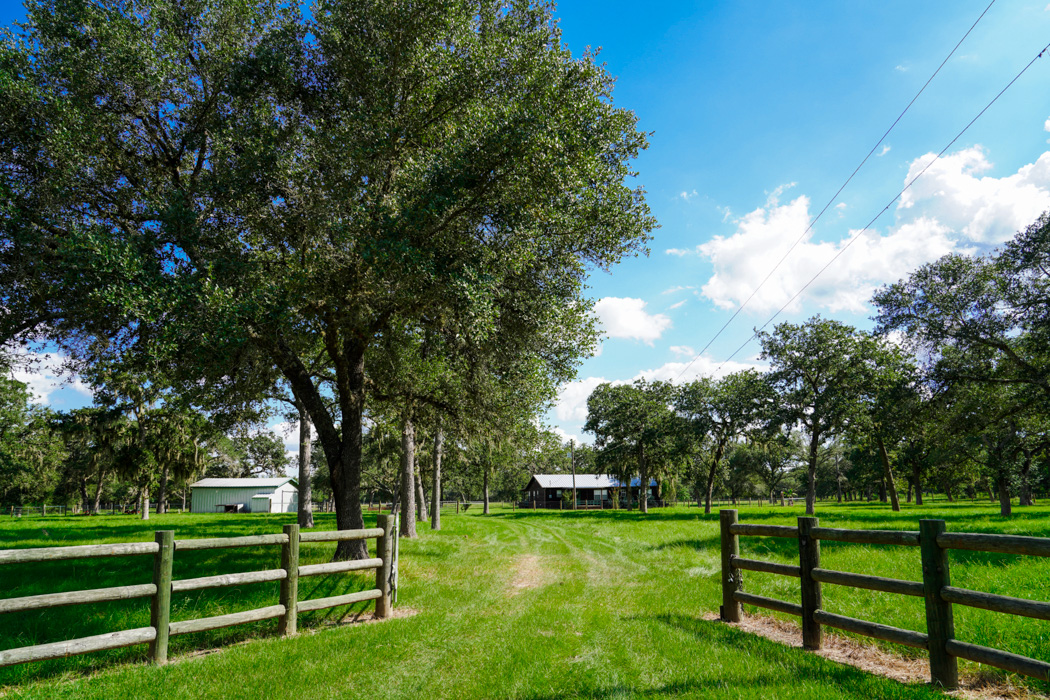 Gated entrance from CR 2842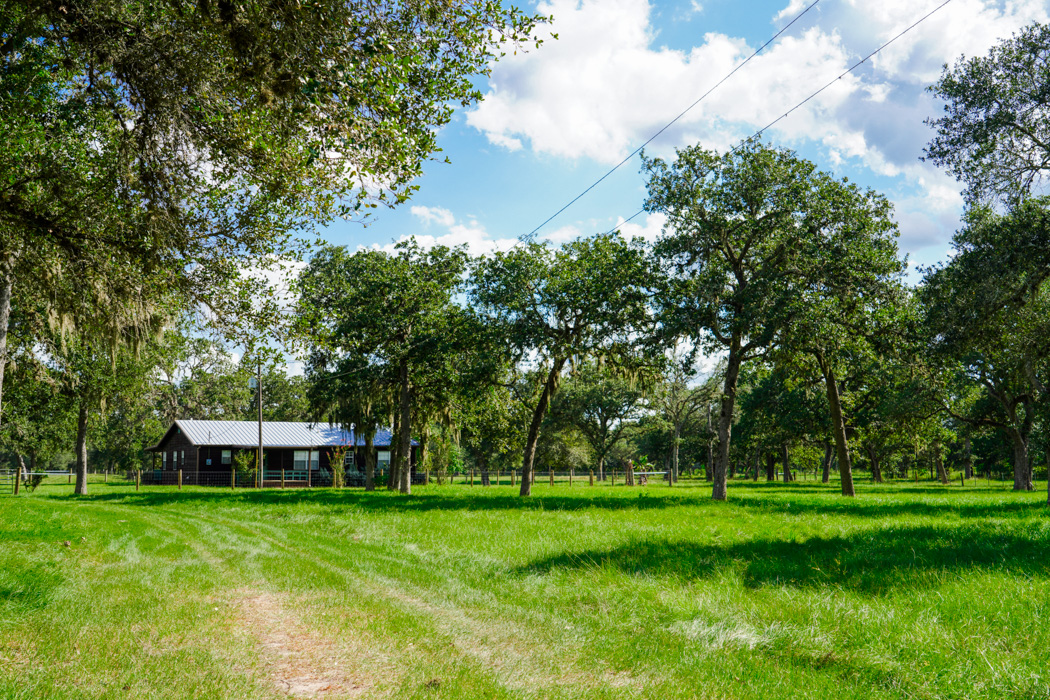 The homesite is fully fenced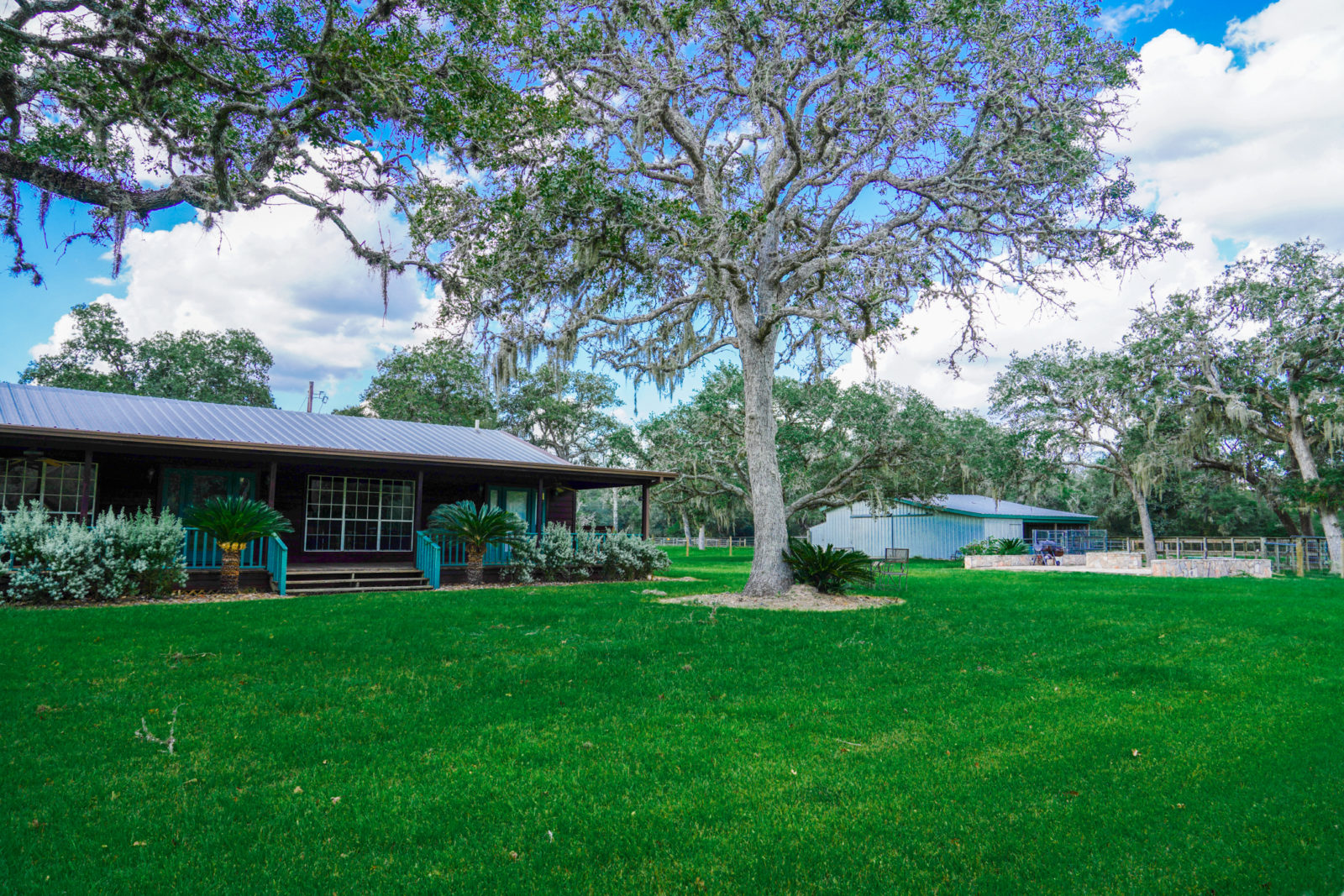 Front of the home as a large covered porch and is only steps away from the firepit and barn.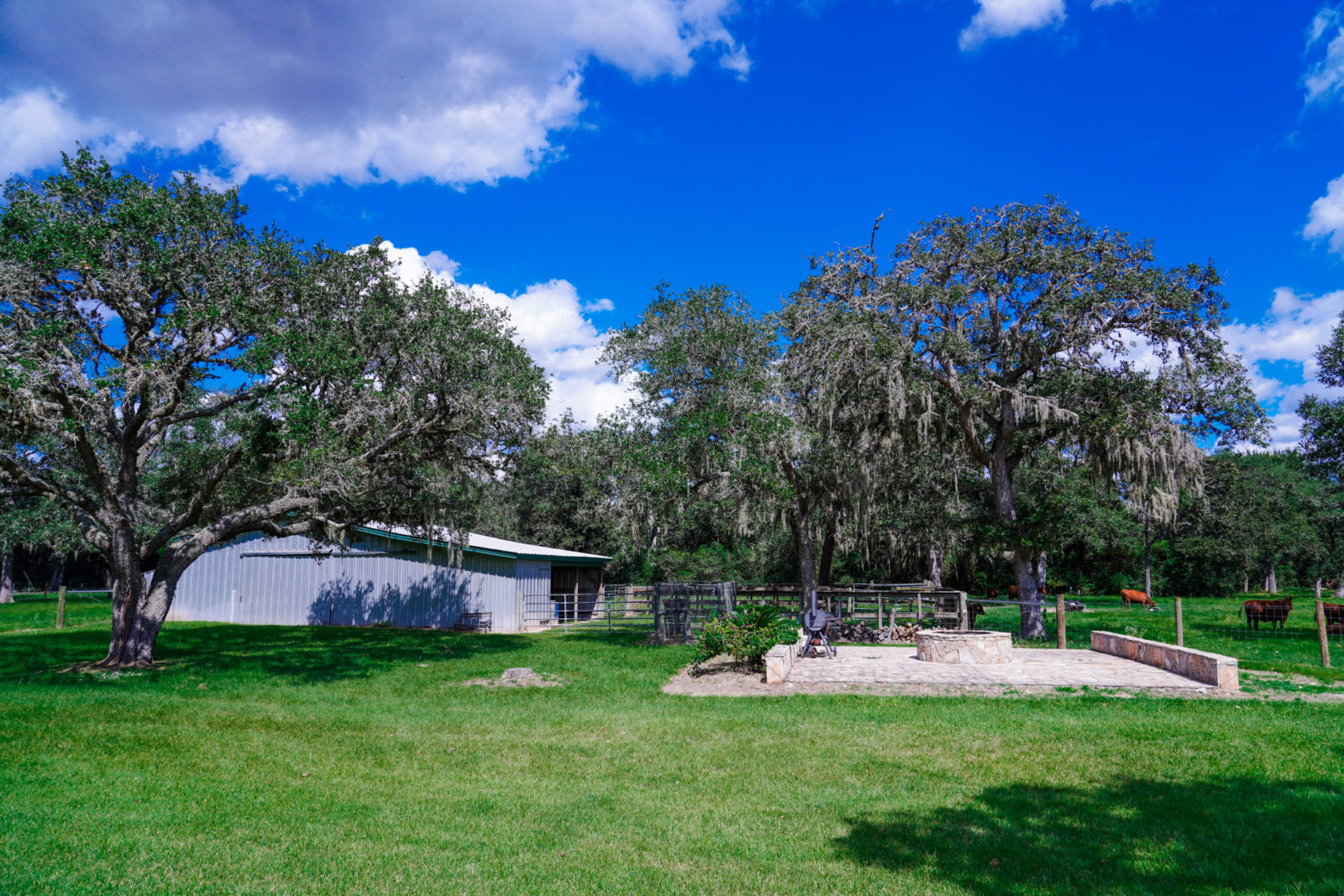 View of the barn and firepit from the home.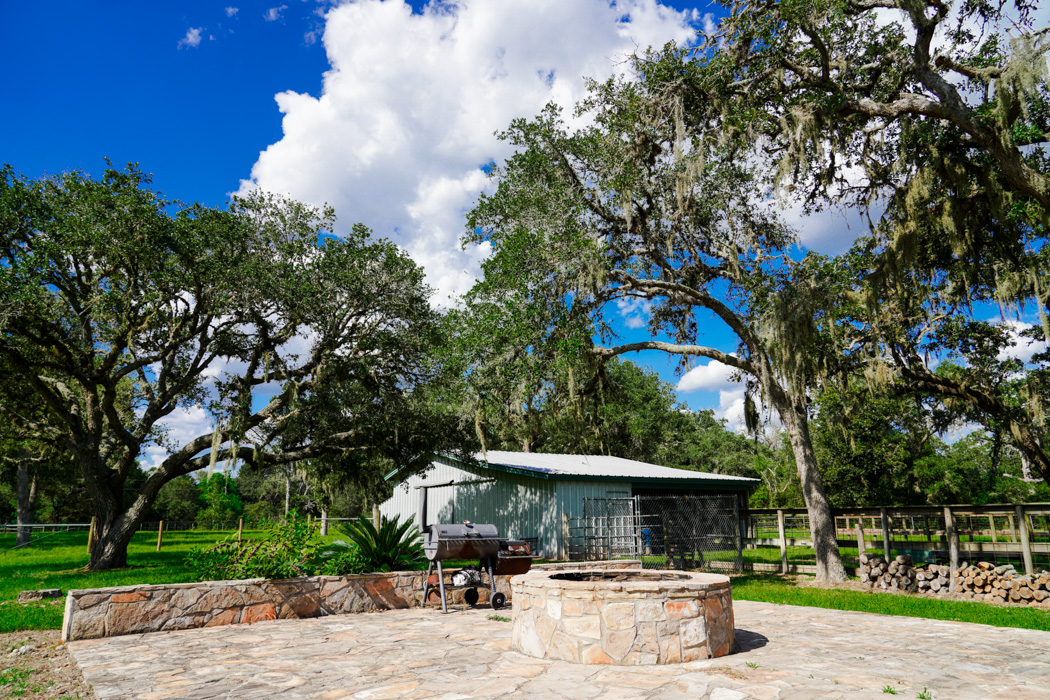 The patio and firepit make a great outdoor grilling area. It also has power.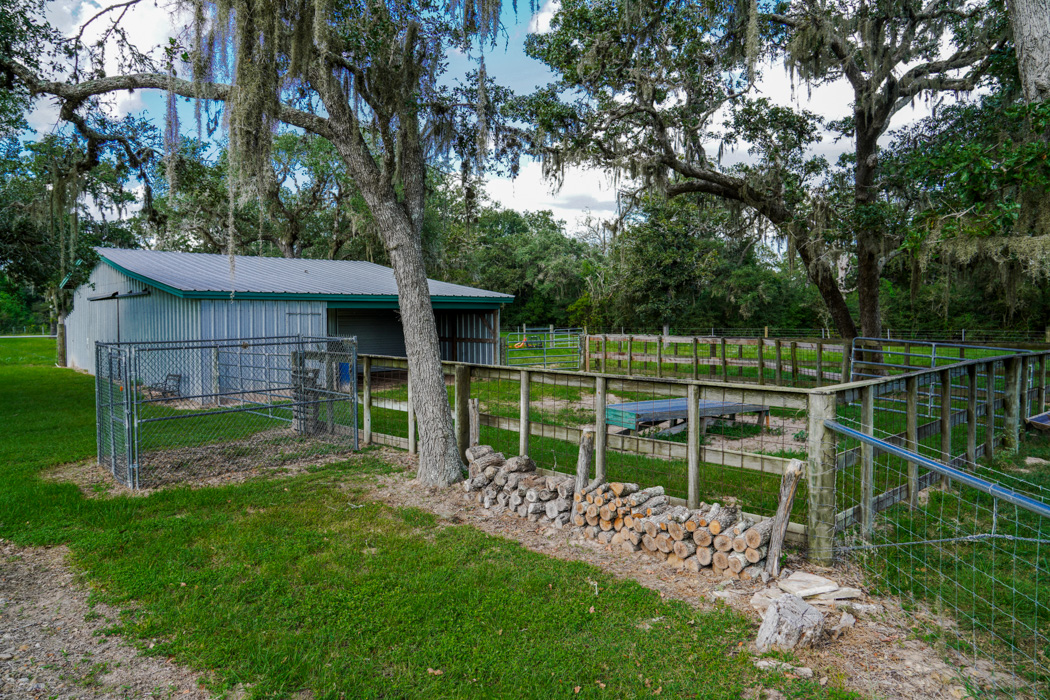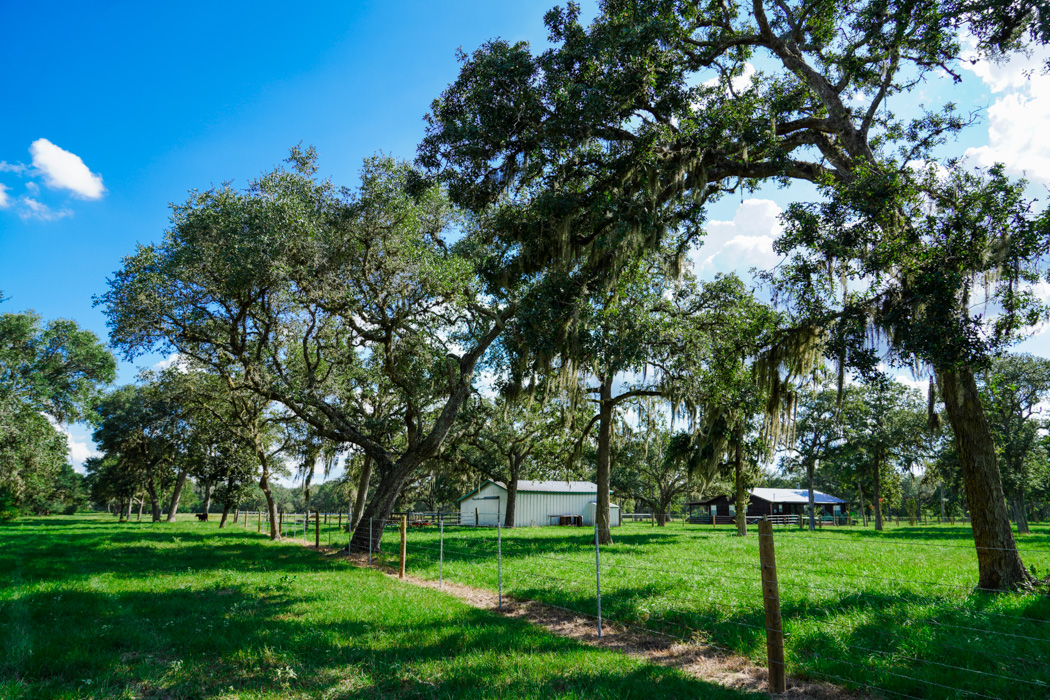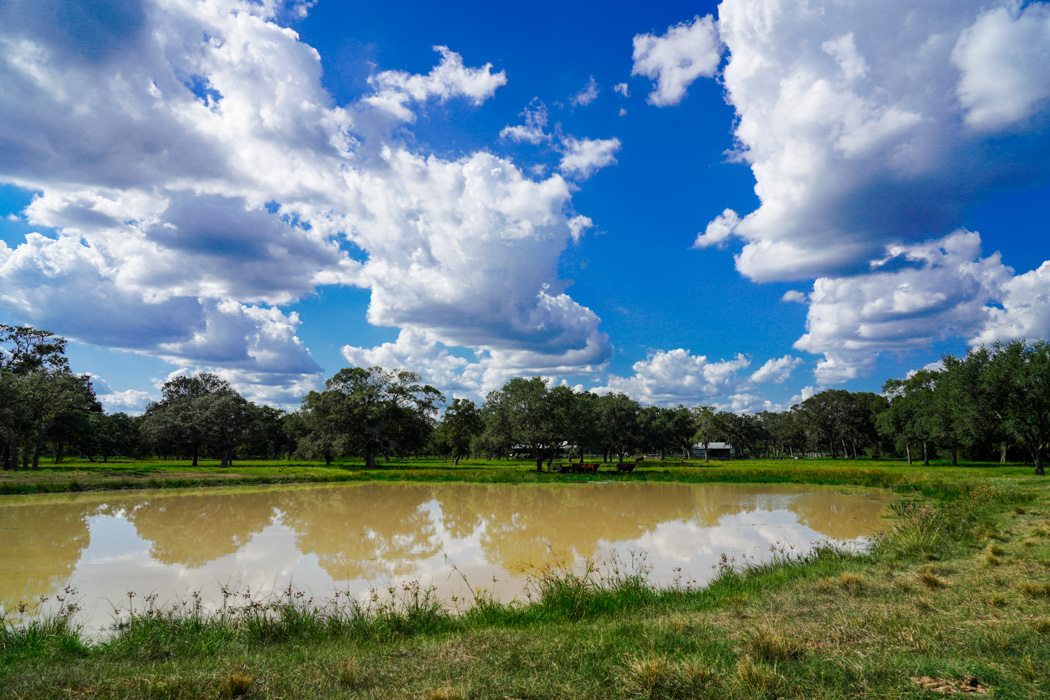 Large pond is visible from the home and has been known to contain bass.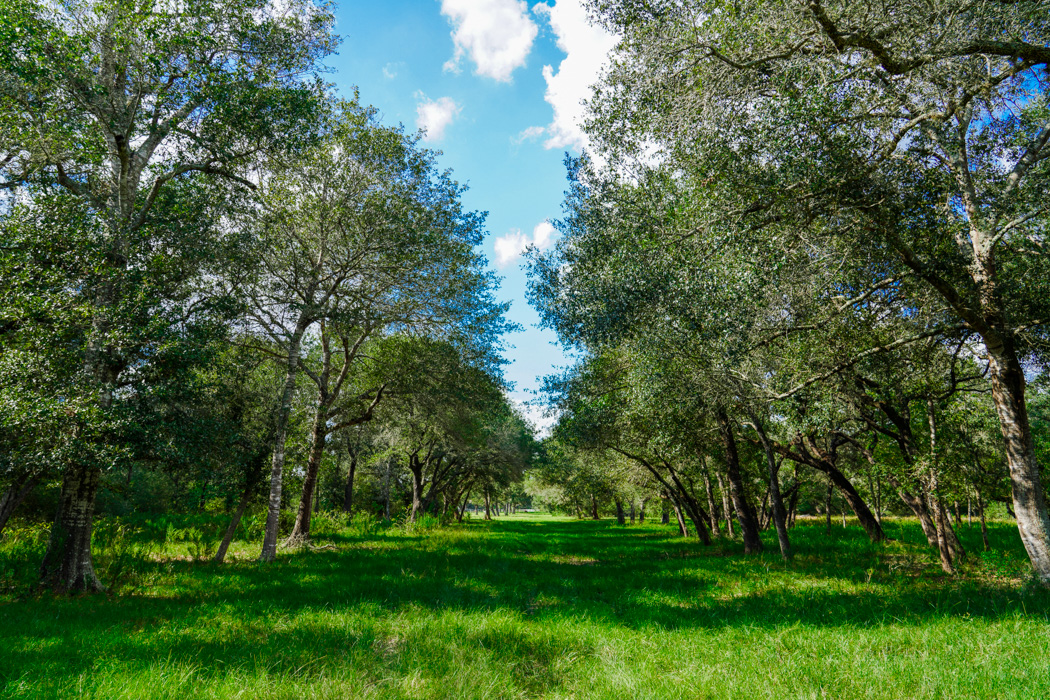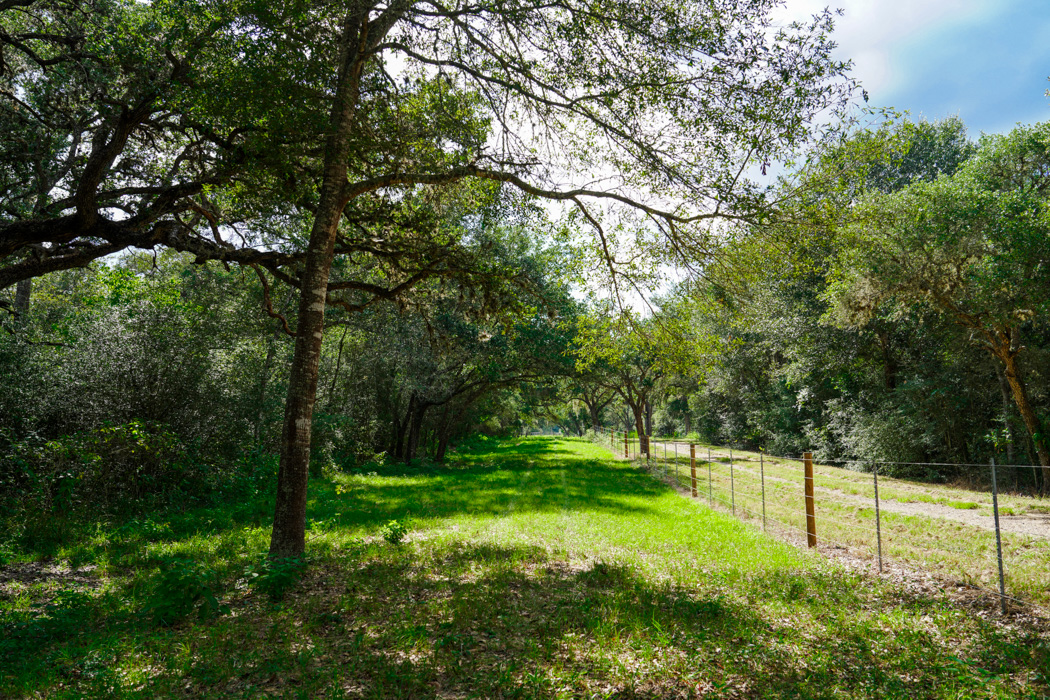 Perimeter fences are in good condition.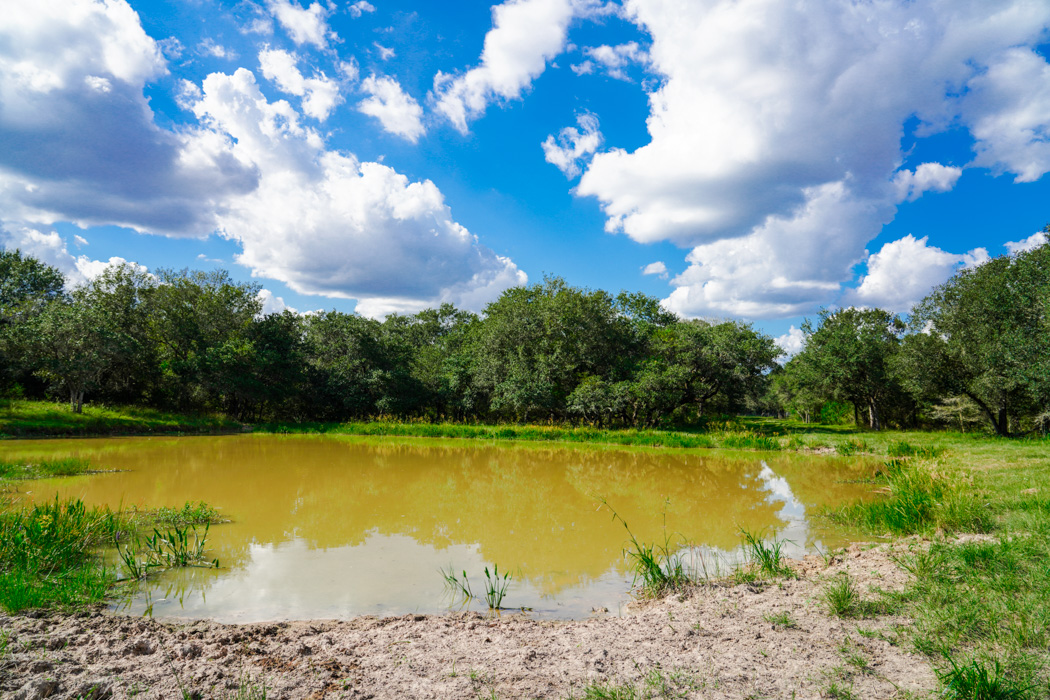 The south pond is half surrounded by dense woods.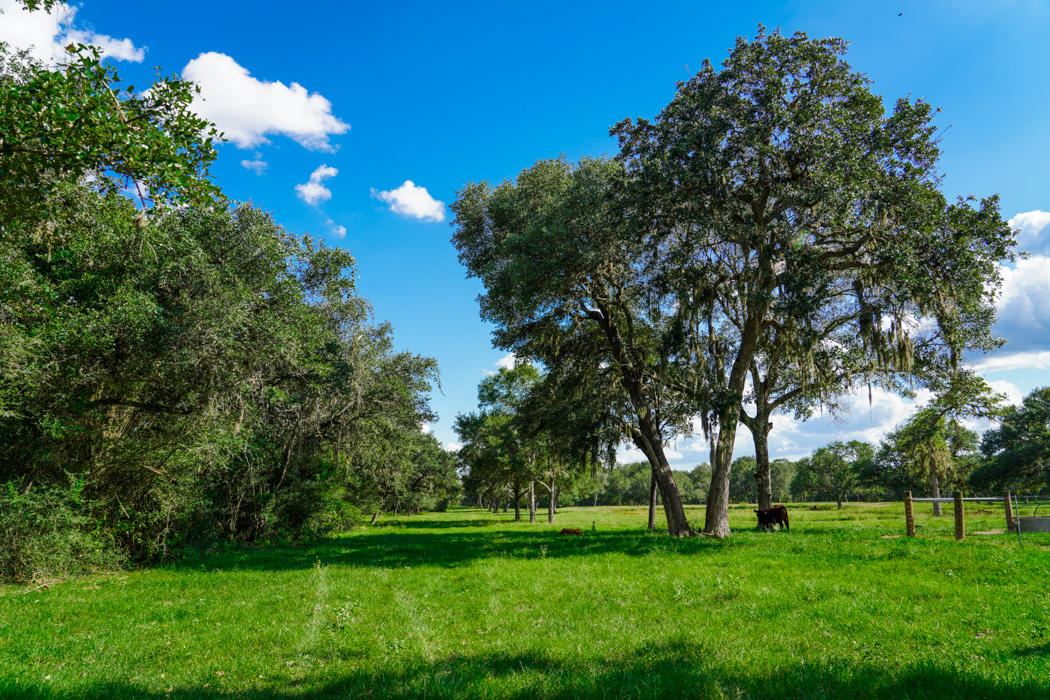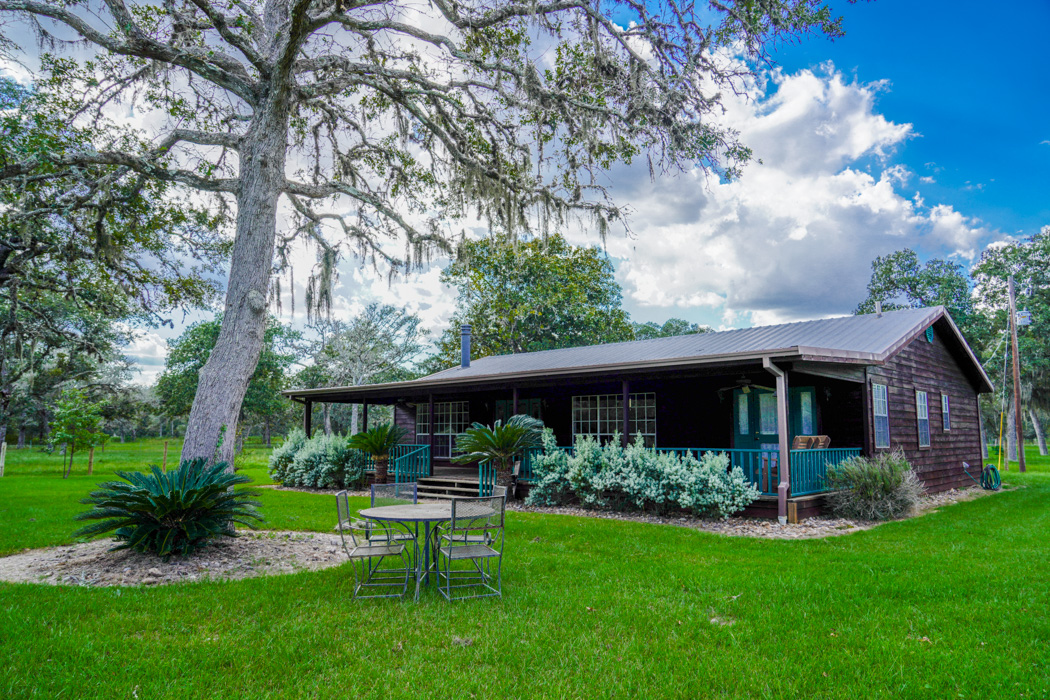 View of the front porch that spans the entire width. The front porch faces S/SE and is angled for a perfect view of the pond.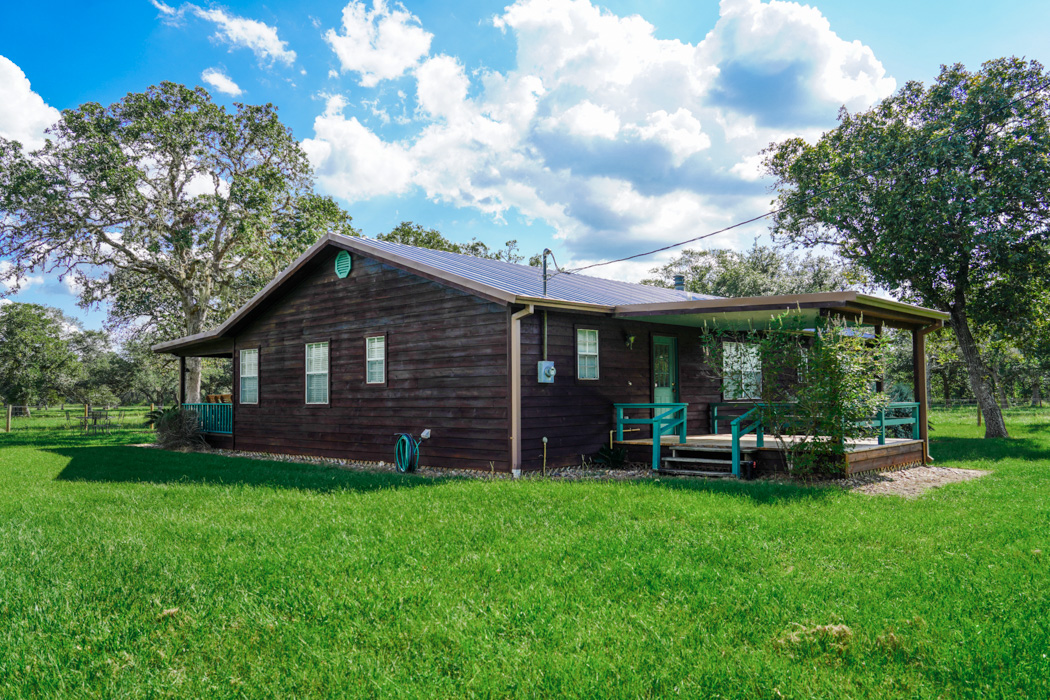 The back entrance of the home is covered with a small porch. This makes a great outdoor mudroom area.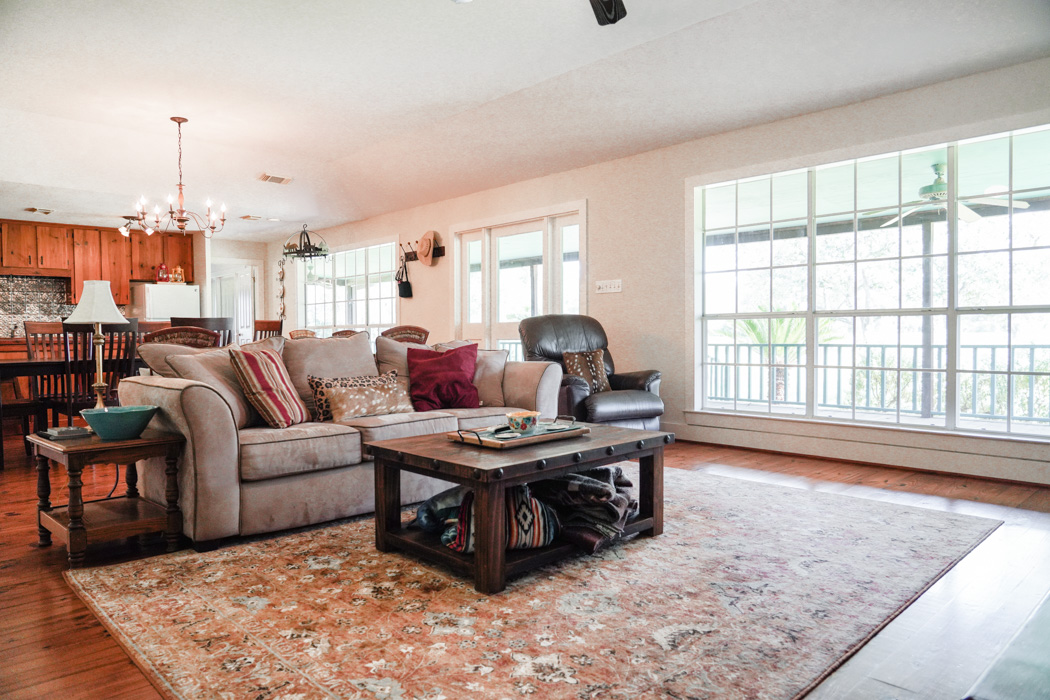 The living room, dining room, and kitchen are all open concept and have a wall of windows looking out onto the front porch.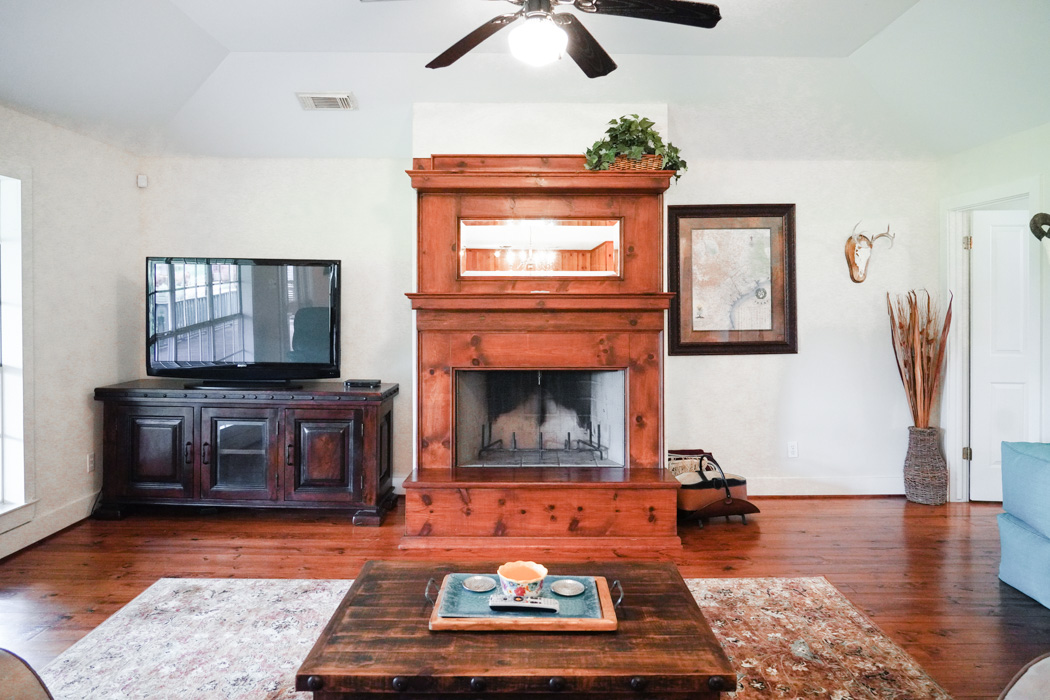 The wood burning fireplace is surrounded in a beautiful custom pine mantel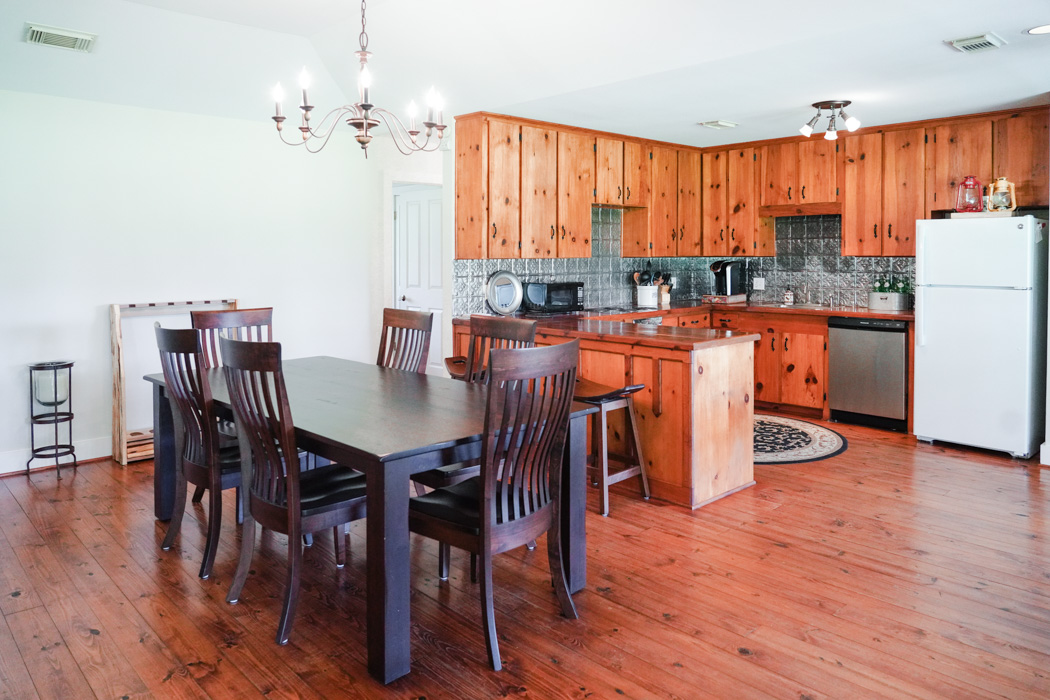 The same pine is found on the floors, cabinets, and counter-tops throughout the home.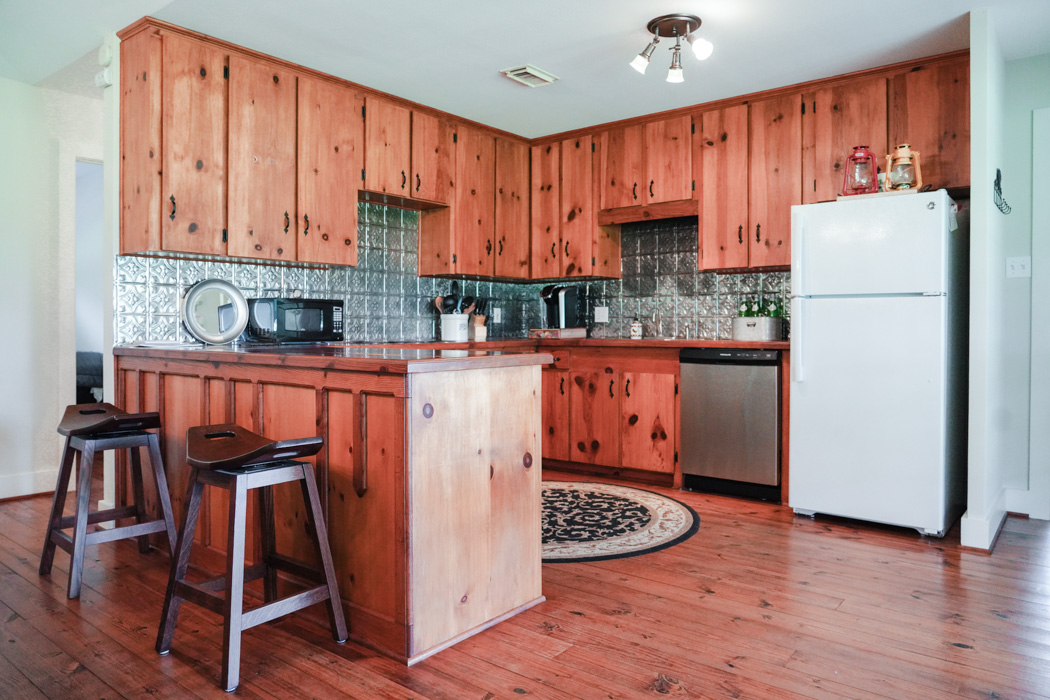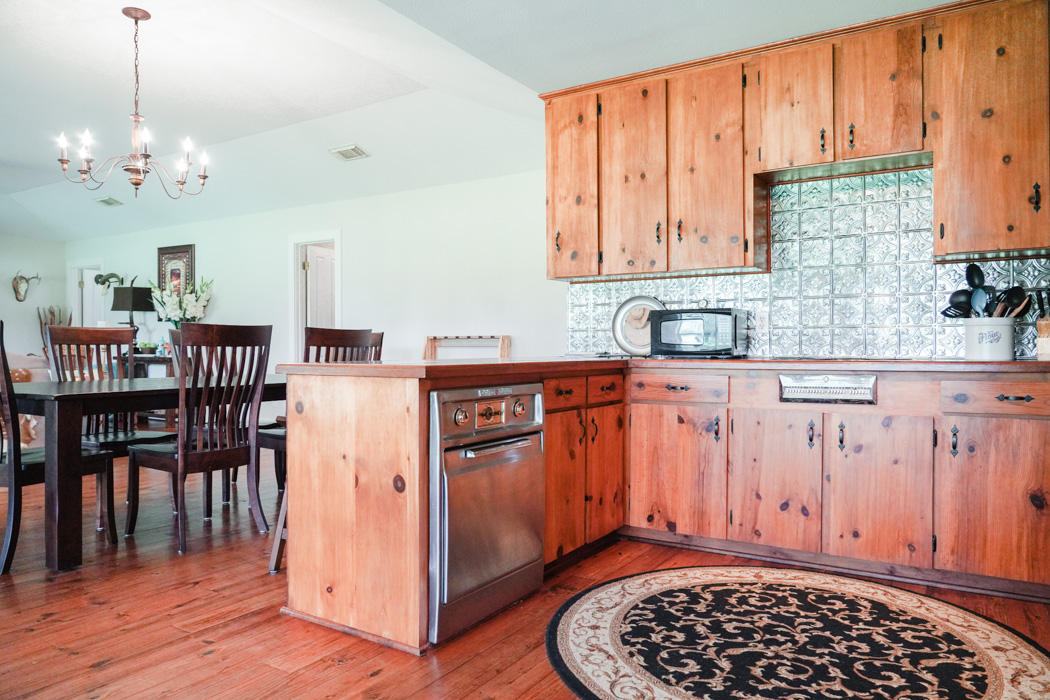 The retro GE oven and cooktop are in working condition and are very unique!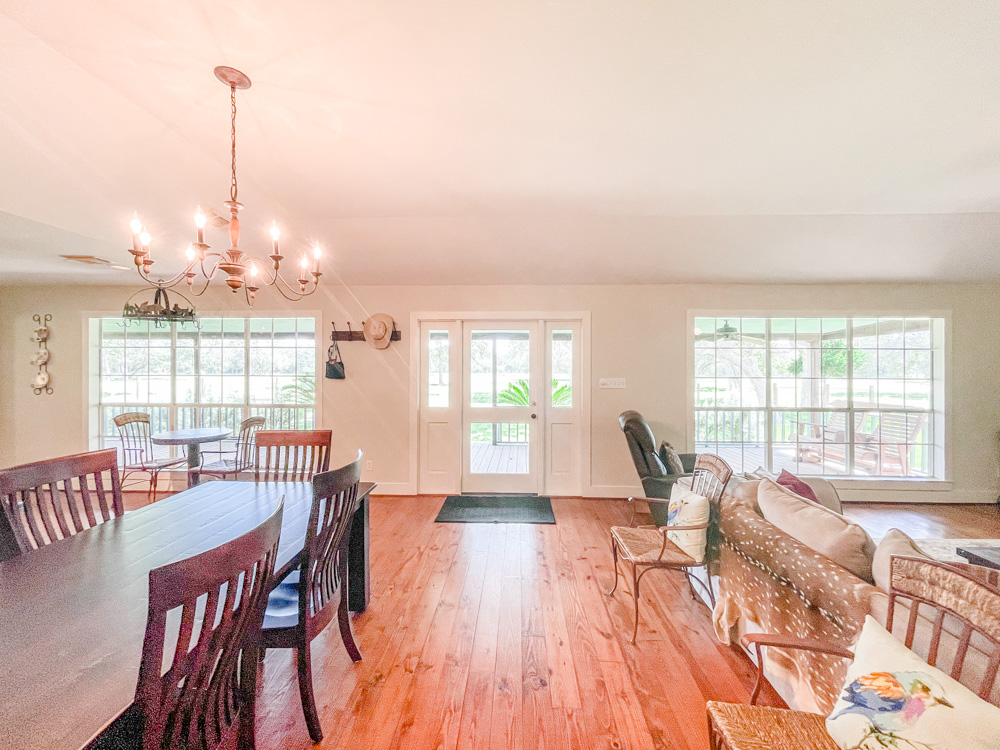 View of the front entrance.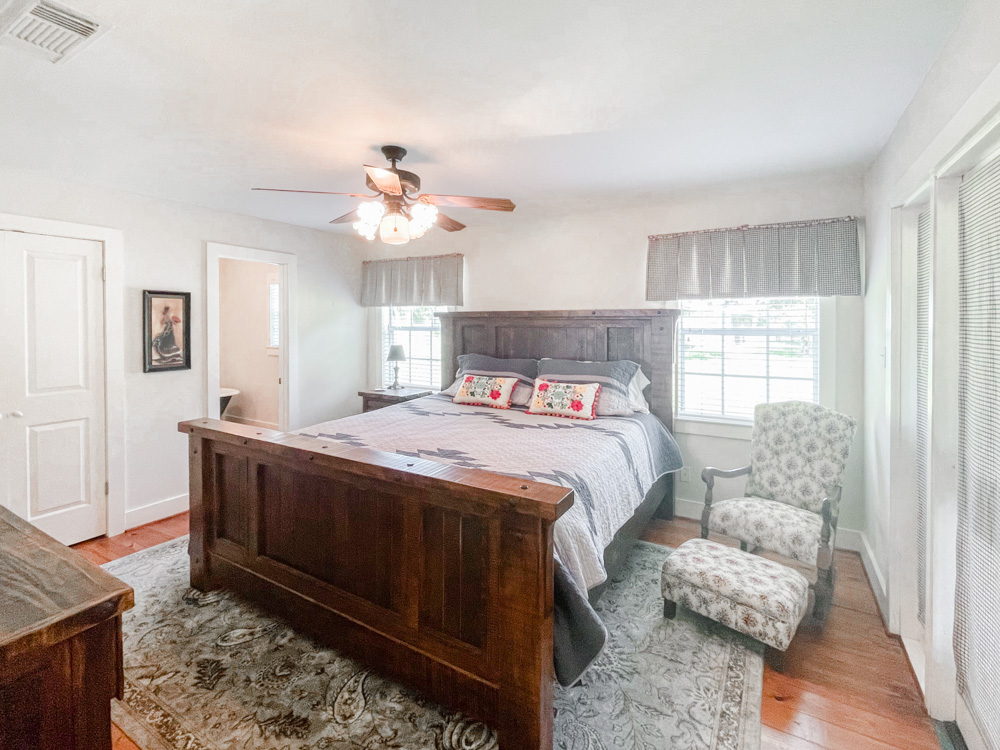 The master suite does have its own door to the exterior, so you can have your own private access to the front porch.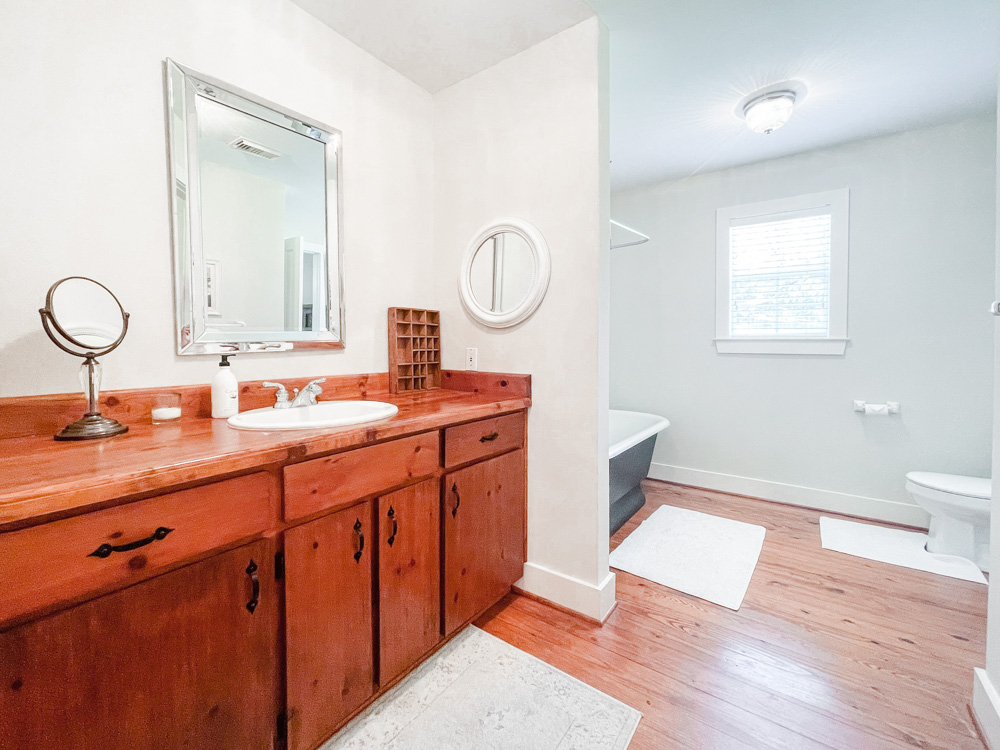 The en-suite master bathroom has a cast iron tub/shower combination.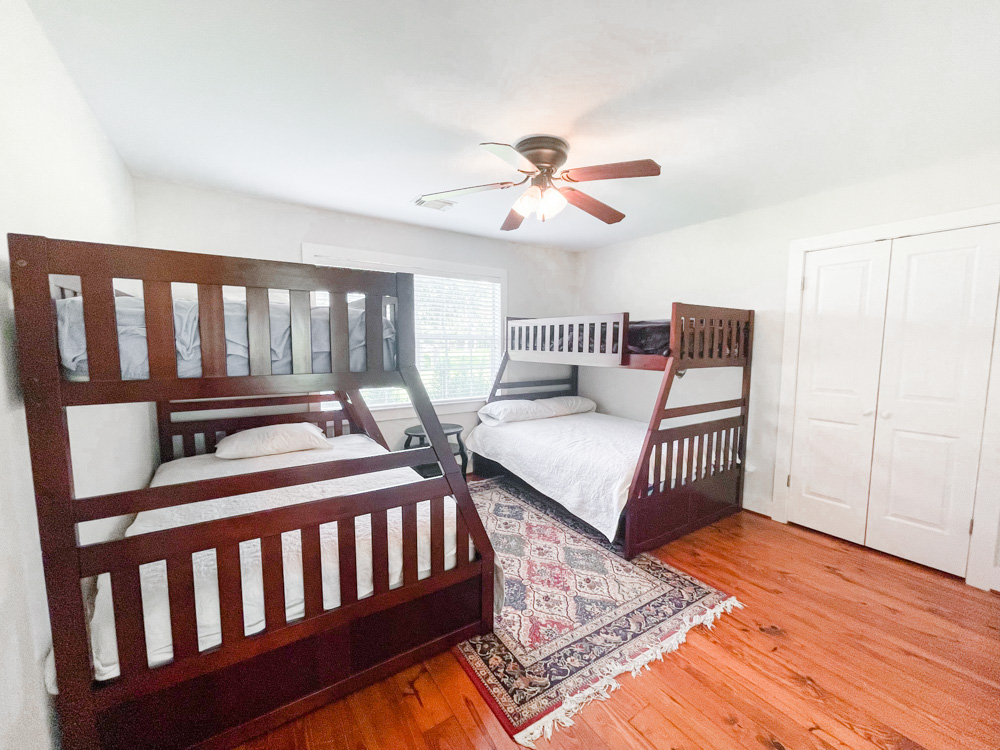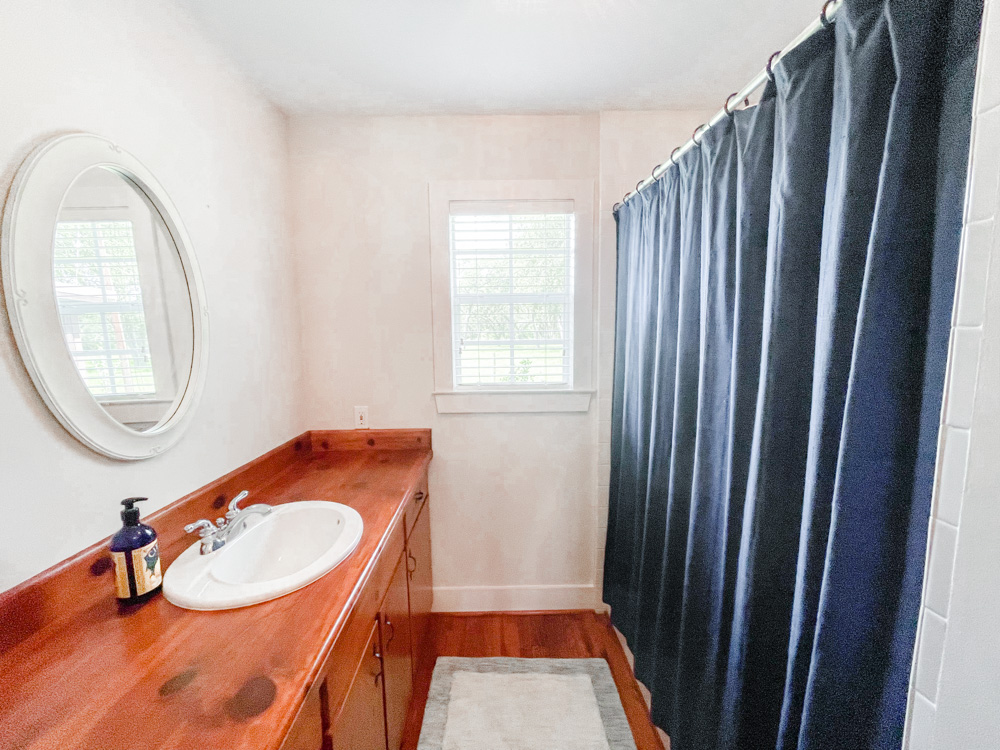 Second full bathroom that has a tub/shower combo and is located right off of the living room.
Full laundry room is located inside of the home.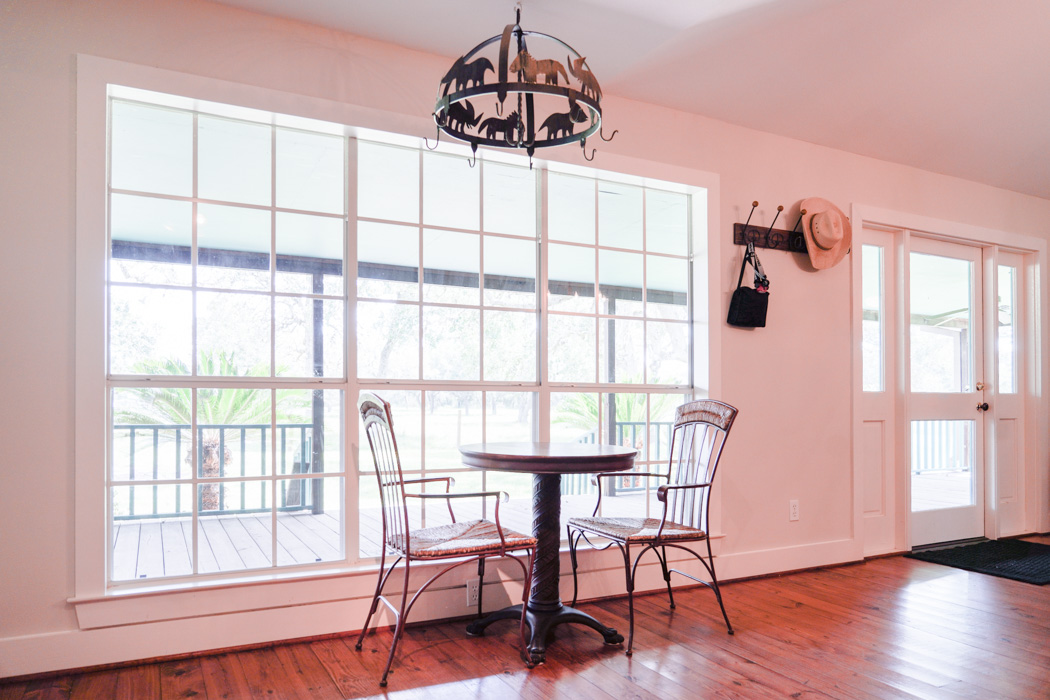 View from the kitchen nook out onto the front porch.